The Cradle of Ancient Sri Lankan Civilization
Located in the North Central Province of Sri Lanka, Anuradhapura is an ancient city that dates back to the 3rd century BCE. It was the first capital of Sri Lanka and served as the center of politics, religion, and culture for over 1,300 years. Today, Anuradhapura is a UNESCO World Heritage Site and a popular destination for history buffs, culture enthusiasts, and spiritual seekers..
Getting to Anuradhapura
The nearest airport to Anuradhapura is the Bandaranaike International Airport in Colombo. From there, you can take a taxi or a bus to Anuradhapura, which is about 200 km away. The journey takes around 4-5 hours, depending on the mode of transportation and traffic.
Best Time to Visit
The best time to visit Anuradhapura is from May to September
Weather
when the weather is dry and sunny. The average temperature during this time is around 30°C, although it can get quite hot in the afternoons. From October to February, the weather is cooler and more comfortable, but there is a higher chance of rain. The months of March and April are the hottest and driest, with temperatures soaring above 35°C.

Things to Do in Anuradhapura
Sri Maha Bodhiya
The oldest living tree in the world, which is said to have grown from a cutting of the original Bodhi Tree in India under which the Buddha attained enlightenment.

Ruwanwelisaya
A magnificent stupa that stands 338 feet tall and is adorned with intricate carvings and sculptures.
Isurumuniya
A rock temple that features ancient carvings of elephants, horses, and humans, as well as a beautiful pond with lotus flowers.

Jetavanaramaya
The largest stupa in the world, which was built in the 3rd century and took over 15 years to complete.
Abhayagiri Vihara
A monastery that was once home to over 5,000 monks and is now a sprawling complex of ruins, including a giant statue of the Buddha.
Embark on a fascinating 8 day adventure that takes you through the cultural heartland of Sri Lanka. Explore ancient cities like Anuradhapura and Polonnaruwa, marvel at the rock fortress of Sigiriya, and wander through the sacred grounds of Kandy. Immerse yourself in the unique cultural traditions and witness captivating dance performances. This package promises an unforgettable exploration of Sri Lanka's heritage.
Negombo, Anuradhapura, Polonnaruwa, Habarana, Sigiriya, Kandy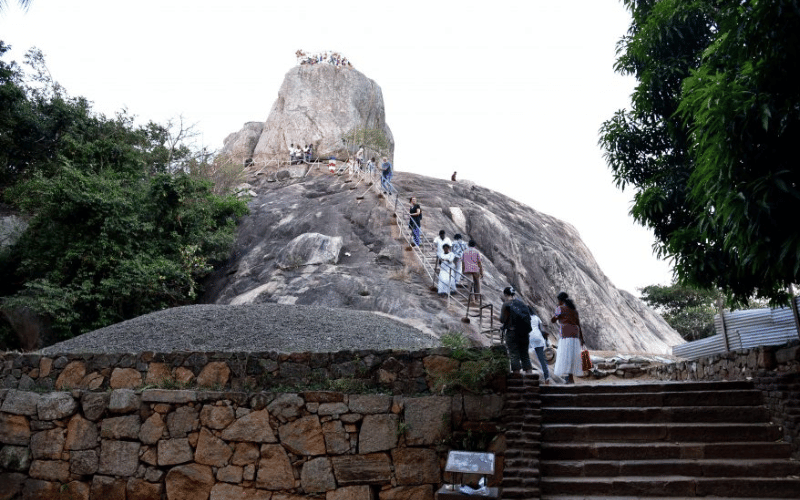 Dive deeper into the cultural treasures of Sri Lanka with our 10 day heritage odyssey. Visit the awe-inspiring Dambulla Cave Temple, experience the architectural marvels of the Temple of the Tooth Relic in Kandy, and uncover the hidden gems of the Sacred City of Anuradhapura and Ancient City of Polonnaruwa. Embark in a journey seeking the proud colours of Sri Lankan Culture and Heritage. This comprehensive package ensures an immersive journey through Sri Lanka's cultural wonders.
Negombo, Anuradhapura, Polonnaruwa, Sigiriya, Kandy, Colombo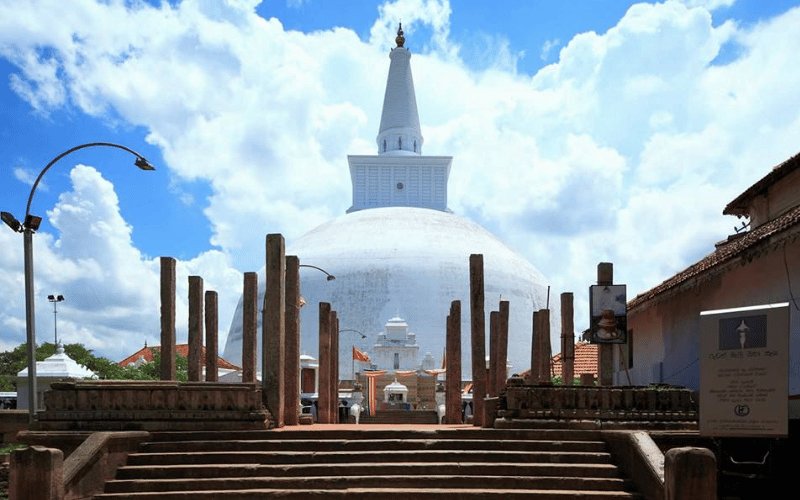 12 DAYS ULTIMATE CULTURAL VOYAGE
Negombo, Anuradhapura, Polonnaruwa, Habarana, Sigiriya, Kandy, Ella, Yala, Bentota
Folklores Associated with the Sites
Anuradhapura is steeped in folklore and legends that have been passed down through generations. For example, the Sri Maha Bodhiya is said to have been brought to Sri Lanka by Sanghamitta, the daughter of Emperor Ashoka of India, who was also a Buddhist nun. It is believed that the tree has protective powers and that the sap is a cure for many ailments.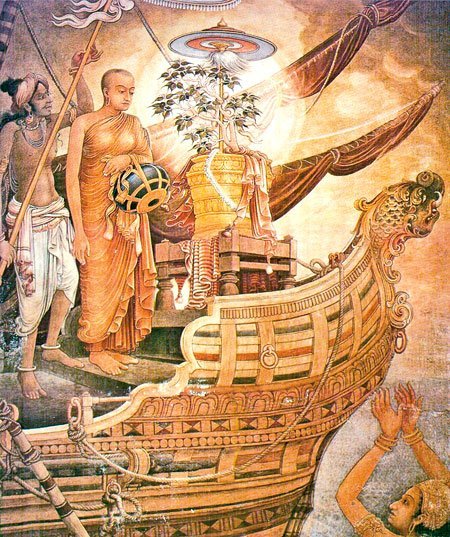 Wear comfortable shoes and clothes, as you will be walking around a lot and may need to remove your shoes when entering temples

Bring sunscreen, a hat, and plenty of water to stay hydrated in the hot weather.

Respect the cultural and religious significance of the sites and dress modestly.

Hire a guide or join a tour to learn more about the history and folklore of Anuradhapura.