The City of Splendid Scenery and Rich Culture
Welcome to the city of Kandy, a fascinating destination that offers a unique blend of natural beauty, cultural heritage, and spiritual significance. Located in the central province of Sri Lanka, Kandy is a must-visit destination for anyone who wants to experience the best of the country.
Getting to Kandy
The most convenient way to reach Kandy is by train from Colombo, the capital city of Sri Lanka. The train journey takes about 3-4 hours and offers breathtaking views of the lush green hills and valleys along the way. You can also take a bus or hire a taxi to reach Kandy from Colombo.
Best Time to Visit
The best time to visit Kandy is from December to April when the weather is dry and pleasant.
Weather
The temperature during this time ranges from 20-30 degrees Celsius. The monsoon season in Kandy is from May to October, during which the city receives heavy rainfall.
Kandy is a city that has something for everyone. Whether you're a history buff, a nature lover, or a spiritual seeker, you'll find plenty of things to do and see in Kandy. Here are some of the must-visit attractions in the city
Temple of the Tooth
One of the most important Buddhist temples in Sri Lanka, the Temple of the Tooth is believed to house a tooth relic of the Buddha himself. The temple is a popular pilgrimage site and attracts thousands of devotees every year.
Peradeniya Botanical Gardens
Spread over 147 acres, the Peradeniya Botanical Gardens is a paradise for nature lovers. The gardens are home to over 4,000 species of plants, including many rare and exotic varieties.
Peradeniya Botanical Gardens
Spread over 147 acres, the Peradeniya Botanical Gardens is a paradise for nature lovers. The gardens are home to over 4,000 species of plants, including many rare and exotic varieties.
Kandy Lake
Located in the heart of the city, Kandy Lake is a popular spot for picnics, walks, and boat rides. The lake offers stunning views of the surrounding hills and is especially beautiful during sunset.
Udawattakele Forest Reserve
A haven for bird watchers and nature enthusiasts, the Udawattakele Forest Reserve is a lush green forest that is home to many endemic and migratory bird species.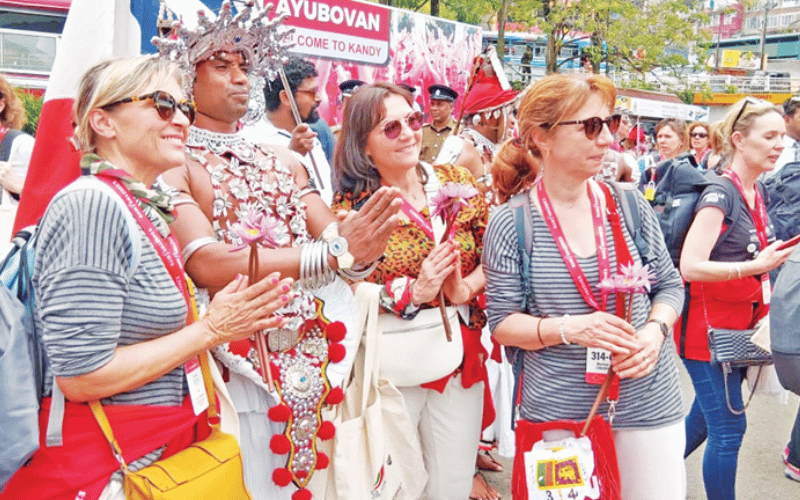 Hop on board our 10-day family tour in Sri Lanka and get ready to create unforgettable memories with your loved ones! From experiencing up-close encounters with majestic elephants and leopards in Yala National Park, to strolling in majestic cities with your family, this tour promises to be an adventure for the whole family. You'll also get to visit tea plantations and  relax on the golden beaches of Bentota. This family holiday package is sure to be an experience of a lifetime. Enjoy your stay full of memories and fun activities. So what are you waiting for? Book your Sri Lanka family tour now
Kandy, Nuwara Eliya, Yala, Bentota, Colombo
Heritage and Culture, Wildlife Safari, City Tours, Beach, Water Sports, Shopping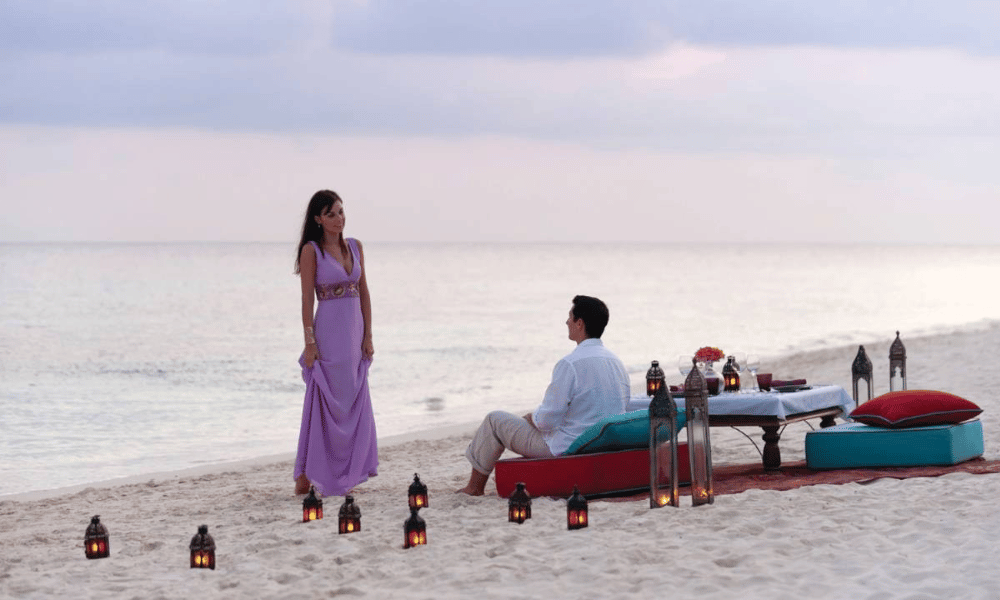 Discover the island's hidden gems and embrace the romantic atmosphere in exotic beach resorts, luxurious tea estate bungalows, and star-class properties nestled in lush green estates, cultural hotspots, and sandy coastal belts. Indulge in a luxurious 12-day escorted tour where you and your partner can explore the ultimate blend of adventure, relaxation, and love on a breathtaking honeymoon tour in Sri Lanka.
Negombo, Sigiriya, Kandy, Nuwara Eliya, Ella, Yala, Bentota
Hot Air Ballooning, Jeep Safari, Scenic Train Ride, City Tours, Cruise Ride, Golfing, Beach , Shopping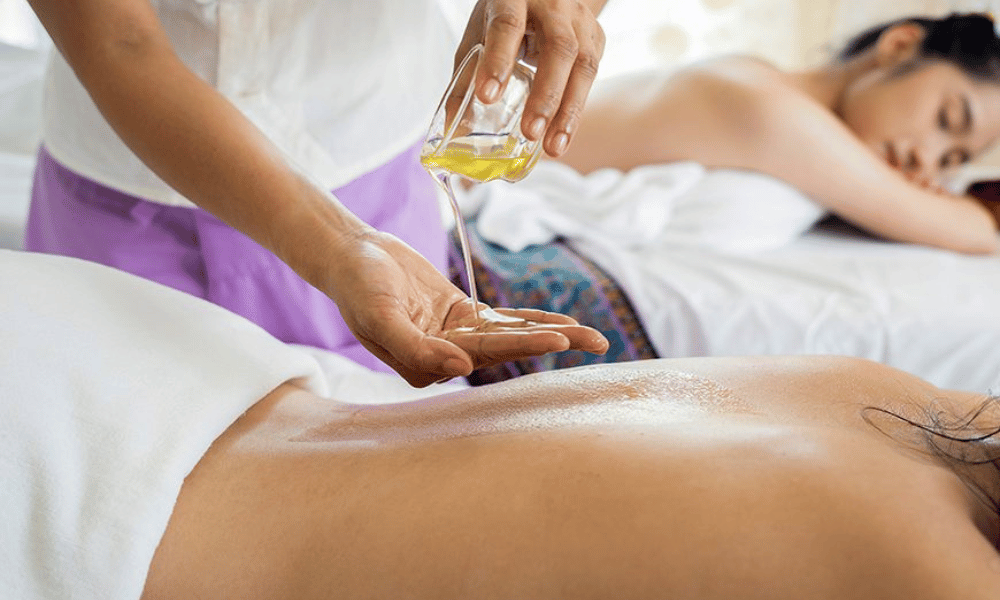 21 DAYS SPIRITUAL AWAKNING WELLNESS PACKAGE
venture to the picturesque Hill Country and find bliss at Kandy. Nestled amidst lush greenery, this tranquil haven offers a sanctuary for your mind, body, and soul. Experience the harmonious blend of Ayurveda and the breathtaking beauty of the mountains, as you unwind and revitalize. 
From traditional therapies to personalized wellness programs, this tour promises to leave you feeling renewed, refreshed, and revitalized. Let the healing powers of Ayurveda and the idyllic settings transport you to a state of pure bliss. It's time to embark on an unforgettable wellness adventure in Sri Lanka!
Sigiriya, Kandy, Nuwara Eliya
Personalized Consultations, Ayurvedic Treatments, Spa , Yoga and Meditation
Folklores Associated with the Sites
Legend has it that the Temple of the Tooth was built to house a tooth relic of the Buddha that was brought to Sri Lanka in the 4th century AD. The temple has since been destroyed and rebuilt several times, and the tooth relic is now kept in a gold casket inside the temple.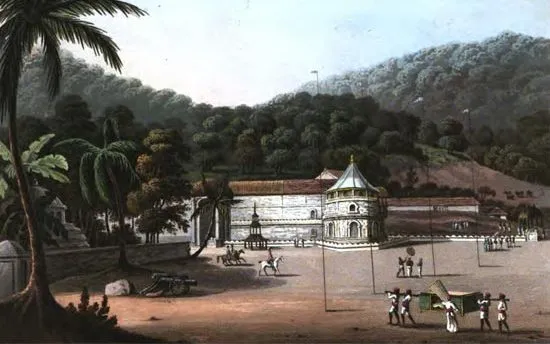 When visiting temples or other religious sites, make sure to dress modestly and remove your shoes before entering.

Carry an umbrella or raincoat during the monsoon season.

Make sure to try the local cuisine, which is a delicious blend of Indian, Chinese, and Sri Lankan flavors.