A Majestic Rock Fortress built upon a dramatic past.
Sigiriya is a magnificent ancient rock fortress located in the heart of Sri Lanka's cultural triangle. This impressive UNESCO World Heritage Site is a fascinating mix of historical and natural wonders, and a must-visit destination for all travelers exploring the wonders of this beautiful island nation.
Getting to Sigiriya
The best way to reach Sigiriya is by taking a scenic drive from Colombo or Kandy, two of the major cities in Sri Lanka. The journey to Sigiriya is a feast for the senses, with picturesque landscapes, quaint villages, and lush greenery all around. You can also take a train from Colombo or Kandy to Habarana, the nearest town to Sigiriya, and then hire a tuk-tuk or taxi to reach the fortress
Best Time to Visit
The best time to visit Sigiriya is between November and April
Weather
weather is dry and pleasant. The temperatures during this time range from 20-30 degrees Celsius, making it perfect for exploring the ancient ruins and surrounding countryside. However, even during the monsoon season from May to October, the rain showers are usually short and the scenery is lush and green.
Sigiriya Rock Fortress is a UNESCO World Heritage Site located in central Sri Lanka. It was built in the 5th century AD by King Kashyapa as a royal palace and fortress. Today, it is one of the most visited attractions in Sri Lanka and a must-see for tourists.The fortress is surrounded by beautiful gardens, water gardens, and moats, which were all part of the original design. The gardens are carefully landscaped with trees, shrubs, and flowers, and the water gardens feature fountains and pools.

Pidurangala Rock is located nearby and offers panoramic views of the surrounding countryside, including Sigiriya Rock Fortress. Climbing Pidurangala Rock is a popular activity for tourists who want to get a different perspective on the area.
Minneriya National Park is a wildlife reserve located about 30 minutes from Sigiriya. The park is home to elephants, leopards, deer, and many other animals. Visitors can take a jeep safari to see the wildlife up close and also enjoy the beautiful scenery.
Village tours are a great way to learn about the traditional Sri Lankan way of life and customs. Visitors can visit nearby villages and see how the locals live, learn about their customs and
traditions, and try local cuisine

Hot air balloon rides are a unique and thrilling way to see the stunning landscapes of Sri Lanka. Visitors can take a hot air balloon ride over the countryside and enjoy breathtaking views of Sigiriya, Pidurangala, and the surrounding areas. The rides typically take place early in the morning and last for about an hour.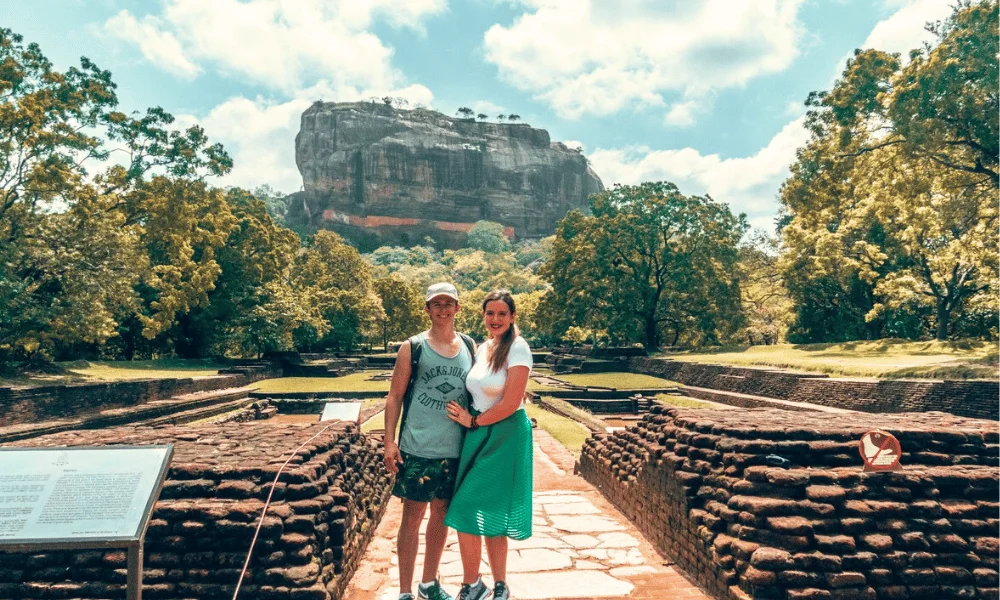 Are you looking for a family holiday in Sri Lanka that's filled with exciting activities for everyone? From thrilling wildlife safaris in Yala and Minneriya National Park to exploring the rich heritage and culture of Dambulla and Sigiriya, and enjoying the scenic beauty of Kandy and Nuwara Eliya, followed by fun water sports in the golden beaches of Bentota, this tour has it all! Our handpicked destinations with exciting narrations will leave your family with unforgettable memories to cherish.
Dambulla, Sigiriya, Kandy, Nuwara Eliya, Yala, Bentota
Heritage and Culture, Wildlife Safari, Relaxation, Beach, Water Sports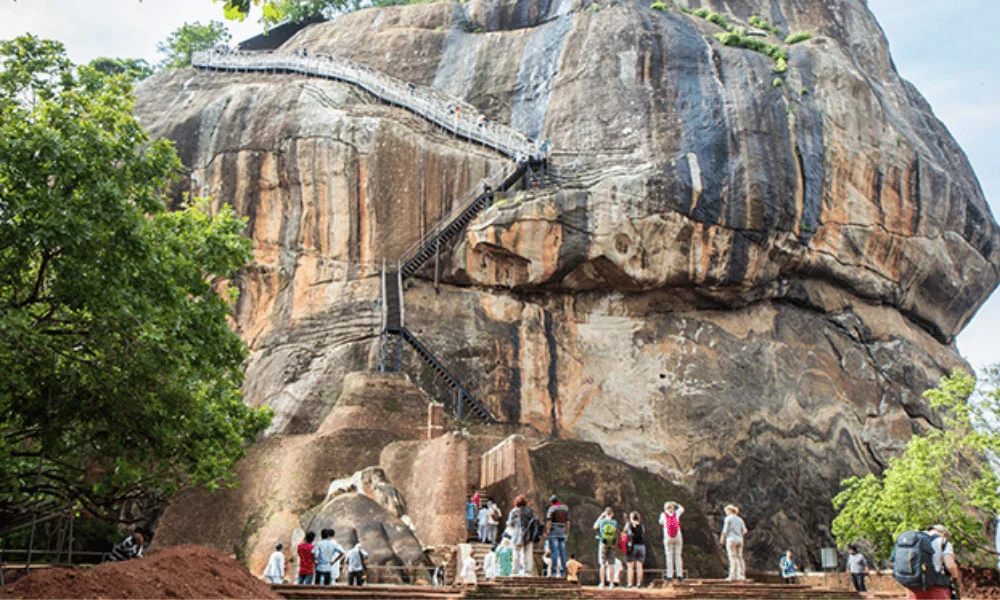 Dive deeper into the cultural treasures of Sri Lanka with our 10 day heritage odyssey. Visit the awe-inspiring Dambulla Cave Temple, experience the architectural marvels of the Temple of the Tooth Relic in Kandy, and uncover the hidden gems of the Sacred City of Anuradhapura and Ancient City of Polonnaruwa. Embark in a journey seeking the proud colours of Sri Lankan Culture and Heritage. This comprehensive package ensures an immersive journey through Sri Lanka's cultural wonders.
Negombo, Anuradhapura, Polonnaruwa, Sigiriya, Kandy, Colombo
21 DAYS SPIRITUAL AWAKNING WELLNESS PACKAGE
venture to the picturesque Hill Country and find bliss at Kandy. Nestled amidst lush greenery, this tranquil haven offers a sanctuary for your mind, body, and soul. Experience the harmonious blend of Ayurveda and the breathtaking beauty of the mountains, as you unwind and revitalize. 
From traditional therapies to personalized wellness programs, this tour promises to leave you feeling renewed, refreshed, and revitalized. Let the healing powers of Ayurveda and the idyllic settings transport you to a state of pure bliss. It's time to embark on an unforgettable wellness adventure in Sri Lanka!
Sigiriya, Kandy, Nuwara Eliya
Personalized Consultations, Ayurvedic Treatments, Spa , Yoga and Meditation
Folklores Associated with the Sites
Legend has it that Sigiriya was once a palace of King Kasyapa, who built the fortress in the 5th century AD to protect himself from his enemies. The palace was said to have been adorned with precious gems and treasures, and a mirror wall that reflected the beauty of the surrounding landscape. According to folklore, the king met his tragic end at the hands of his own brother, who challenged him to a duel and emerged victorious.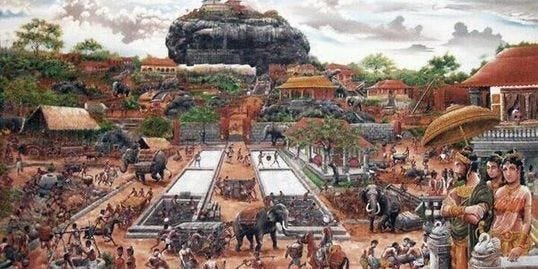 Carry warm clothing, as the weather can get chilly, especially at night.

Carry comfortable shoes for hiking and walking around the town.

Don't forget to carry sunscreen and sunglasses to protect yourself from the sun's rays.

Try the local cuisine, including hoppers, kottu roti, and Sri Lankan curries.

Respect the local customs and traditions when visiting the religious sites.

Be aware of the cultural sensitivities associated with photography in Sri Lanka.