Discover Commercial Colombo- A Vibrant Destination in Sri Lanka
Welcome to Commercial Colombo, a bustling city located on the mesmerizing island of Sri Lanka. With its rich history, vibrant culture, and modern urban landscape, Commercial Colombo offers a unique and unforgettable travel experience. Whether you're a business traveler or a tourist seeking an exciting adventure, this city has something to captivate everyone.
Getting to Commercial Colombo
Colombo is conveniently accessible from various international locations. Bandaranaike International Airport, located just a short distance away, serves as the gateway to this enchanting city.
Best Time to Visit Commercial Colombo
Colombo welcomes visitors throughout the year, so even if you travel during Rainy Season, you can still enjoy its charms while keeping in mind occasional rainfall.
Weather in Commercial Colombo
Colombo boasts a tropical climate with consistently warm temperatures throughout the year. Expect an average temperature of around 28°C (82°F), making it an ideal destination for sun-seekers. 

Things to Do in Commercial Colombo
Visit Gangaramaya Temple to admire its stunning architecture and peaceful atmosphere.

Enjoy panoramic views of the Indian Ocean from Galle Face Green promenade.
Indulge in the city's nightlife by dining at rooftop restaurants or dancing at trendy clubs.

Discover the colonial charm of Colombo Fort, a historic district with colonial-era buildings.

Explore the interactive exhibits at the Colombo Dutch Museum, showcasing the city's Dutch colonial history.

Enjoy a leisurely shopping experience at modern malls like One Galle Face Mall, Liberty Plaza and Majestic City.

Nelum Pokuna Theatre
Attend cultural performances and festivals at the Nelum Pokuna Mahinda Rajapaksa Theatre.

Beautiful Beaches
Relax on the beautiful beaches of nearby Mount Lavinia, just a short drive from Commercial Colombo.

Explore the vibrant Pettah Market, a bustling bazaar offering a variety of goods.
Immerse yourself in Sri Lanka's history at the National Museum, home to a collection of artifacts and relics.

Take a leisurely walk along the picturesque Viharamahadevi Park, enjoying its greenery and serene ambiance.
 Vibrant Independence Square
Visit the vibrant Independence Square, a national monument symbolizing Sri Lanka's independence from British rule.
 Beira Lake
Take a boat ride in Beira Lake, surrounded by beautiful scenery and iconic landmarks.
Authentic Sri Lankan Cuisine
Treat your taste buds to authentic Sri Lankan cuisine, savoring dishes like hoppers, kottu roti, and fresh seafood.
Most Favoured Tour Packages Featuring Colombo
Hop on board our 10-day family tour in Sri Lanka and get ready to create unforgettable memories with your loved ones! From experiencing up-close encounters with majestic elephants and leopards in Yala National Park, to strolling in majestic cities with your family, this tour promises to be an adventure for the whole family. You'll also get to visit tea plantations and  relax on the golden beaches of Bentota. This family holiday package is sure to be an experience of a lifetime. Enjoy your stay full of memories and fun activities. So what are you waiting for? Book your Sri Lanka family tour now
Kandy, Nuwara Eliya, Yala, Bentota, Colombo
Heritage and Culture, Wildlife Safari, City Tours, Beach, Water Sports, Shopping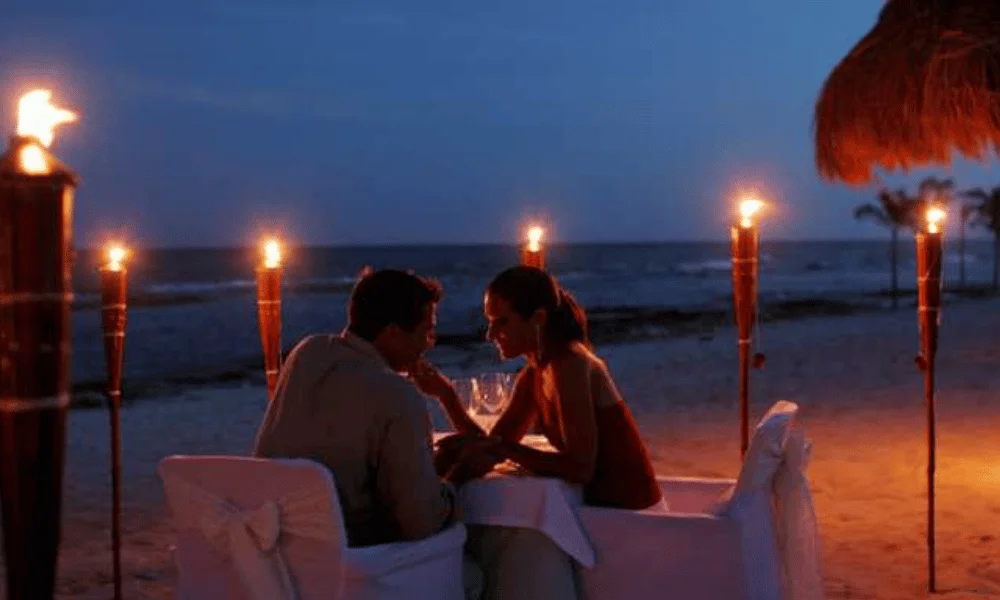 Sigiriya, Kandy, Nuwara Eliya, Mirissa, Colombo
Hot Air Ballooning, Jeep Safari, Cruise Ride, Golfing, Beach , Shopping
Dive deeper into the cultural treasures of Sri Lanka with our 10 day heritage odyssey. Visit the awe-inspiring Dambulla Cave Temple, experience the architectural marvels of the Temple of the Tooth Relic in Kandy, and uncover the hidden gems of the Sacred City of Anuradhapura and Ancient City of Polonnaruwa. Embark in a journey seeking the proud colours of Sri Lankan Culture and Heritage. This comprehensive package ensures an immersive journey through Sri Lanka's cultural wonders.
Negombo, Anuradhapura, Polonnaruwa, Sigiriya, Kandy, Colombo
Folklores Associated with Commercial Colombo
Commercial Colombo is steeped in folklore and legends that bring the city's history and traditions to life. One such folklore revolves around the iconic Kelaniya Raja Maha Vihara, a revered Buddhist temple. According to legend, Lord Buddha visited this sacred site during his third visit to Sri Lanka, infusing it with divine significance and spiritual energy.
Sri Lanka is a culturally rich country, and it's important to respect the local customs and traditions. Dress modestly when visiting religious sites, remove your shoes before entering temples, and be mindful of local customs and etiquette.

With the tropical climate, it's crucial to stay hydrated throughout your visit. Carry a reusable water bottle and drink plenty of fluids to keep yourself refreshed, especially during outdoor explorations.

Don't miss the opportunity to indulge in the flavors of Sri Lankan cuisine. Sample local delicacies such as hoppers, kottu roti, and mouthwatering seafood dishes. Explore traditional street food stalls and restaurants for an authentic culinary experience.

While Commercial Colombo is relatively safe, it's always wise to remain cautious and keep an eye on your belongings. Avoid displaying valuable items openly and use secure transportation options to safeguard your possessions.

To truly immerse yourself in the local culture, consider using public transportation in Commercial Colombo. Hop on a colorful tuk-tuk or board a local bus to experience the vibrant energy of the city firsthand. However, ensure your safety by using licensed and reliable services.

Sri Lankans are known for their warmth and hospitality. Take the time to interact with the locals, learn about their traditions, and embrace their friendly nature. Engaging in conversations with locals can lead to unique insights and memorable experiences.

While Commercial Colombo has much to offer, consider venturing beyond the city limits. Embark on day trips to nearby attractions such as the stunning beaches of Mount Lavinia or the historic city of Galle. Discover the diverse landscapes and cultural gems that surround Commercial Colombo.

The city experiences two monsoon seasons, with May to August and October to November being the rainiest months. Packing lightweight and breathable clothing, sunscreen, and an umbrella is recommended to ensure your comfort in all weather conditions.