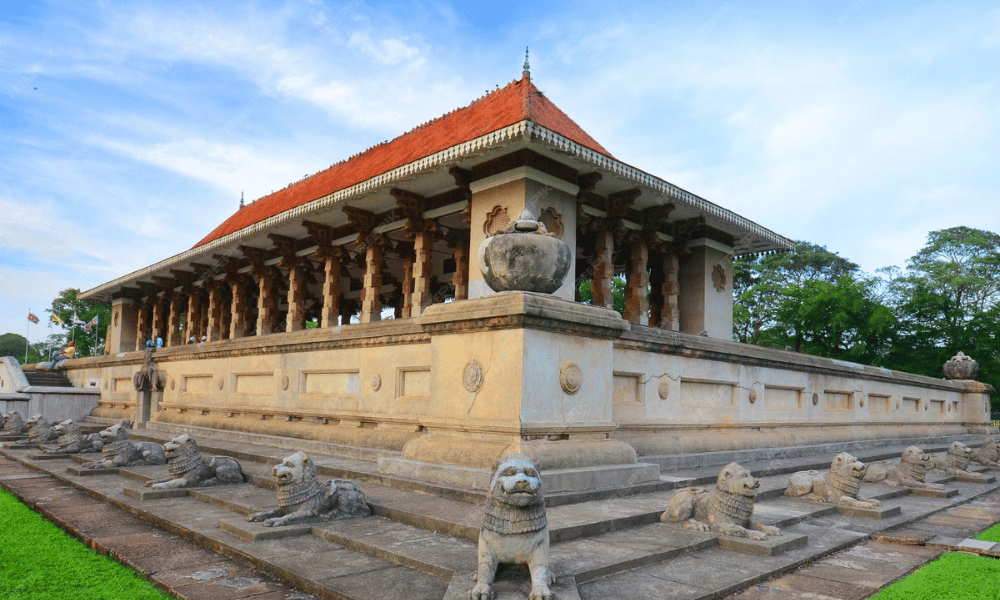 Exploring the Vibrant Independence Square in Colombo
Welcome to the vibrant Independence Square in Colombo, a must-visit destination for both locals and tourists alike. This iconic landmark holds great historical significance and offers a unique blend of architectural beauty, serene surroundings, and cultural heritage.
Located in the heart of Sri Lanka's capital city, Independence Square stands as a symbol of the country's freedom from colonial rule. It was here that Sri Lanka gained its independence from British rule on February 4th, 1948. Today, it serves as a reminder of the nation's rich history and its journey towards sovereignty.
The square itself is adorned with stunning colonial-style buildings that showcase intricate detailing and grandeur. The centerpiece is the Independence Memorial Hall, an impressive structure featuring elegant pillars and a striking statue of Sri Lanka's first Prime Minister, Rt. Hon. Don Stephen Senanayake.
Kandy, Nuwara Eliya, Yala, Bentota, Colombo
Heritage and Culture, Wildlife Safari, City Tours, Beach, Water Sports, Shopping
Sigiriya, Kandy, Nuwara Eliya, Mirissa, Colombo
Hot Air Ballooning, Jeep Safari, Cruise Ride, Golfing, Beach , Shopping
Negombo, Anuradhapura, Polonnaruwa, Sigiriya, Kandy, Colombo
Culture and Heritage
Surrounded by lush green gardens and manicured lawns, Independence Square provides a tranquil escape from the bustling city life. Visitors can take leisurely strolls along its pathways or find solace under the shade of towering trees while enjoying the gentle breeze.
For those interested in delving deeper into Sri Lanka's past, there is a museum located within the premises that showcases artifacts and exhibits related to the country's struggle for independence. It offers valuable insights into Sri Lanka's political history and pays homage to its national heroes.
Whether you are an architecture enthusiast seeking marvels or simply looking for a peaceful retreat amidst nature, Independence Square has something to offer everyone. Its picturesque setting makes it an ideal spot for photography enthusiasts who can capture stunning shots against this historical backdrop.
In addition to its historical significance and natural beauty, Independence Square also serves as a popular recreational hub for locals. Families gather here on weekends to enjoy picnics or engage in outdoor activities such as jogging or cycling along designated paths.
As you explore this vibrant square, you will also find various food stalls offering local delicacies where you can indulge in a culinary adventure. From traditional street food to refreshing beverages, there is no shortage of options to satisfy your taste buds.
In conclusion, a visit to Independence Square in Colombo is an enriching experience that combines history, architecture, and natural beauty. Whether you are a history buff or simply seeking a serene escape, this iconic landmark promises to leave you captivated and inspired by the spirit of independence that it represents.