Welcome to Hikkaduwa, Sri Lanka's Tropical Paradise
Discover the enchanting coastal town of Hikkaduwa, nestled on the sun-kissed shores of Sri Lanka. Renowned for its pristine beaches, vibrant marine life, and pulsating energy, Hikkaduwa offers a quintessential tropical getaway like no other. With a perfect blend of natural beauty and cultural charm, this charming coastal destination has captivated the hearts of travelers worldwide.
Getting to Hikkaduwa
Hikkaduwa is conveniently located approximately 100 kilometers south of Sri Lanka's bustling capital, Colombo. Travelers can reach this idyllic coastal retreat by various means. If you prefer a faster option, a scenic train ride from Colombo to Hikkaduwa is recommended, offering breathtaking coastal views along the way. Alternatively, private taxis and buses are available for a more personalized journey.

Best Time to Visit
The best time to experience Hikkaduwa's wonders is during the dry season, which spans from November to April. These months offer clear skies, calm seas, and pleasant temperatures, making it ideal for beach activities, snorkeling, and diving. However, if you prefer fewer crowds and lower accommodation rates, the shoulder months of May and September still provide favorable weather conditions.
Weather
Hikkaduwa enjoys a tropical climate throughout the year, characterized by warm temperatures and high humidity. Average temperatures range from 28°C (82°F) to 32°C (90°F), creating a delightful environment for beach lovers. While occasional rainfall can occur, especially during the monsoon season from May to October, the weather remains mostly favorable for outdoor exploration and water-based activities.
Things to Do in Hikkaduwa
Unwind on Pristine Beaches
Indulge in the sun-soaked paradise of Hikkaduwa's golden beaches. Relax on the soft sands, soak up the tropical sunshine, and take refreshing dips in the azure waters.
Surfing Adventures
Ride the waves at Hikkaduwa's renowned surf breaks. Whether you're a seasoned pro or a beginner, the waves cater to all skill levels, promising an exhilarating surfing experience.
Explore Coral Reefs
Dive into a vibrant underwater world by snorkeling or scuba diving. Discover the mesmerizing coral reefs teeming with colorful marine life, including turtles, tropical fish, and even majestic manta rays.
Tour Packages for Beach Fun
Embark on a memorable beach vacation with our specially curated tour packages for Hikkaduwa. Our packages offer a delightful blend of relaxation, adventure, and cultural exploration. Enjoy luxurious beachfront accommodations, personalized sightseeing tours, and exciting water sports activities. Let our experienced guides ensure a seamless and unforgettable beach getaway for you and your loved ones.
Our 9 day honeymoon tour is one of the luxury escorted tours, While on your honeymoon tour and holiday in Sri Lanka, Explore ancient temples, encounter friendly elephants, and savor delicious local cuisine – all while enjoying the warm hospitality of our Sri Lankans. Whether you're seeking a relaxing beach vacation or an action-packed romantic adventure, our Honeymoon tour packages in Sri Lanka have got you covered. So why wait? Book your Honeymoon tour package in Sri Lanka today and discover the magic of falling in love again in a tropical paradise together with your lover!
Sigiriya, Kandy , Nuwara Eliya, Bentota
Hot Air Ballooning, Jeep Safari, Wildlife Spotting, Scenic Train Ride, City Tours, Beach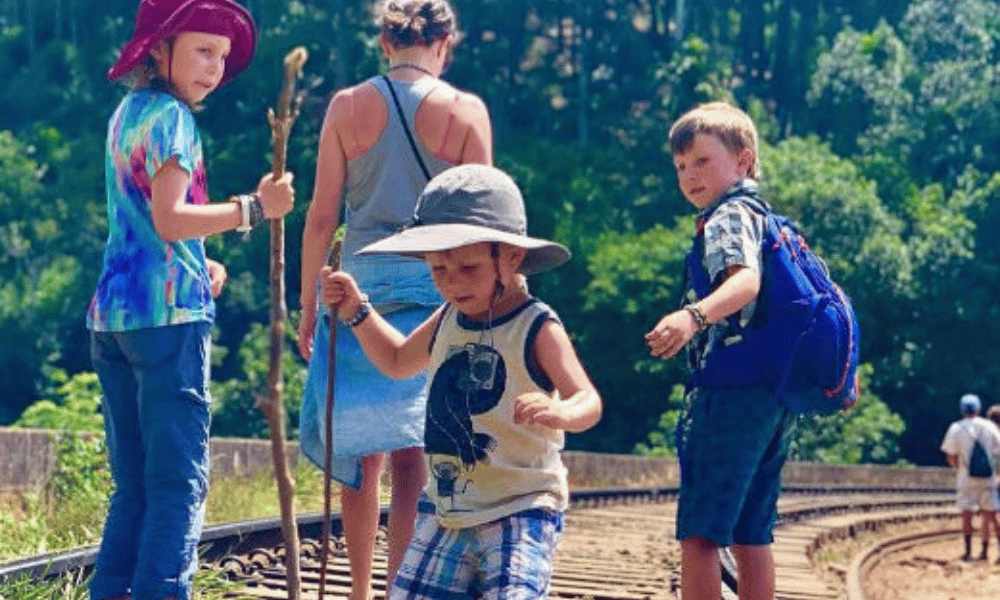 Hop on board our 10-day family tour in Sri Lanka and get ready to create unforgettable memories with your loved ones! From experiencing up-close encounters with majestic elephants and leopards in Yala National Park, to strolling in majestic cities with your family, this tour promises to be an adventure for the whole family. You'll also get to visit tea plantations and  relax on the golden beaches of Bentota. This family holiday package is sure to be an experience of a lifetime. Enjoy your stay full of memories and fun activities. So what are you waiting for? Book your Sri Lanka family tour now
Kandy, Nuwara Eliya, Yala, Bentota, Colombo
Heritage and Culture, Wildlife Safari, City Tours, Beach, Water Sports, Shopping
Ready to fully immerse yourself in Sri Lanka's wonders with a little bit of Adventure? Our 12 day tour package is the ultimate adventure extravaganza. Featuring destinations such as, Negombo, Dambulla, Sigiriya, Matale, Kandy, Kithulgala, Nuwara Eliya, Ella, Yala and finally Bentota. From scaling majestic peaks and exploring ancient cave temples to embarking on wildlife safaris and experiencing authentic cultural traditions, engage with friendly locals, and create memories that will forever remain etched in your heart.
Negombo, Dambulla, Sigiriya, Matale, Kandy, Kithulgala, Nuwara Eliya, Ella, Yala and finally Bentota
Adventure and Culture, Private and guided, Group
Folklores Associated with the Hikkaduwa
Hikkaduwa has a rich cultural heritage intertwined with fascinating folklore. Legends whisper tales of ancient sea gods and mystical mermaids who guarded the coastal waters. Delve into the local folklore and immerse yourself in the captivating stories passed down through generations. Discover the mythical tales of hidden treasures buried beneath the waves or the enchanted spirits believed to protect the town's fishermen. Hikkaduwa's folklores add an element of mystique and wonder to the already magical ambiance of this coastal haven.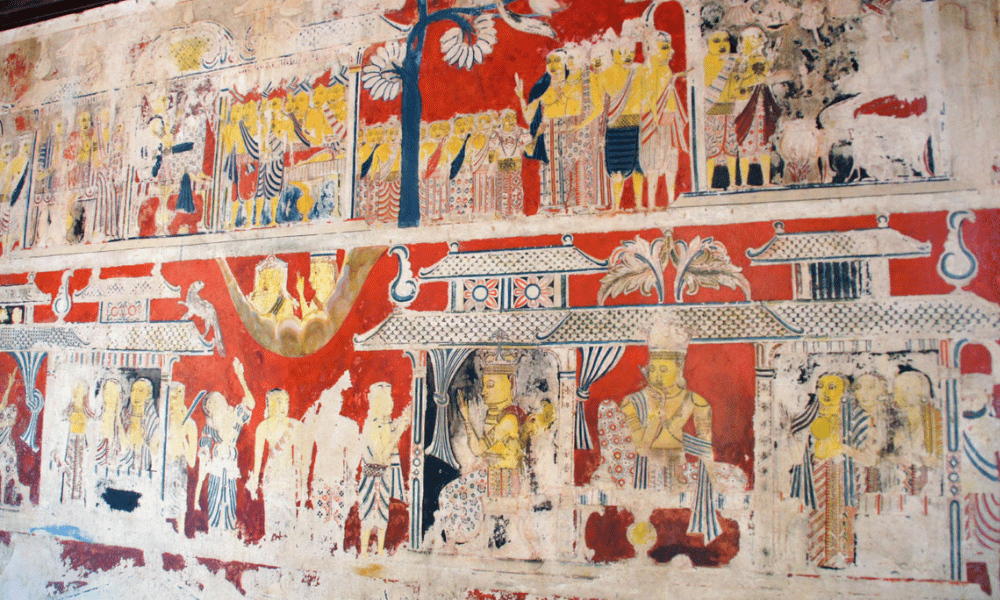 When engaging in water activities, such as snorkeling or diving, ensure you practice responsible tourism. Avoid touching or damaging the coral reefs and marine creatures, and never purchase or support the trade of products made from endangered species.

The tropical sun can be intense, so remember to protect yourself with sunscreen, hats, and sunglasses. Stay hydrated by drinking plenty of water and seek shade during the hottest hours of the day.

 Don't miss the opportunity to savor the delectable flavors of Sri Lankan cuisine. Explore local eateries and sample traditional dishes like spicy curries, fresh seafood, and aromatic rice. Embrace the culinary delights that Hikkaduwa has to offer.

Sri Lankans are known for their warm hospitality and friendly nature. Take time to interact with the locals, learn about their customs and traditions, and gain a deeper understanding of the local way of life. Their insights can enrich your travel experience.

 As Hikkaduwa is a beach destination, pack light, breathable clothing suitable for warm weather. Don't forget to bring swimwear, beach towels, and comfortable footwear for beach walks and water activities.

Prioritize your safety by staying informed about the local conditions and following any travel advisories or guidelines issued by relevant authorities. Be cautious when swimming in the sea and adhere to any warnings or flags raised by lifeguards.