The Majestic Rock Kingdom
Nestled in the heart of Sri Lanka's Cultural Triangle, Dambulla is a magnificent ancient city that boasts a rich history and vibrant culture. The city is home to the UNESCO World Heritage site, the Dambulla Cave Temple – a series of five rock-cut temples that date back to the 1st century BC. The rock temples are adorned with stunning frescoes and hundreds of Buddha statues, making it one of the most impressive Buddhist sites in the world.
Getting to Dambulla
Dambulla is located in the central part of Sri Lanka and can be easily accessed by road or rail. If you are coming from Colombo, you can take a direct train to Dambulla, which takes around 4 hours. Alternatively, you can hire a private taxi or take a bus from Colombo, which takes approximately 3-4 hours.
Best Time to Visit
The best time to visit Dambulla is between November and February, when the weather is pleasant and dry. 
Weather
The temperature during this time ranges from 20°C to 30°C, making it the perfect weather for sightseeing and outdoor activities. However, if you are looking for a more budget-friendly time to visit, you can consider visiting during the shoulder seasons of March to April or September to October.
Dambulla Cave Temple
This is the main attraction in Dambulla, also known as the Golden Temple of Dambulla. It is a series of five caves with over 150 Buddha statues and frescoes that depict various events in the life of Buddha.
Dambulla Market
The Dambulla Market is a great place to immerse yourself in the local culture and to try local food and produce. It is a bustling and colorful market where you can find a variety of items, from spices and fruits to traditional handicrafts.
Sigiriya Rock
Sigiriya Rock is located near Dambulla and is a must-visit attraction. Visitors can climb to the top of the rock and enjoy stunning views of the surrounding landscape.
Safari in Minneriya National Park
The Minneriya National Park is home to a large population of elephants, as well as many other animals and birds. Take a jeep safari and observe these animals in their natural habitats.

Ironwood Forest
The Ironwood Forest is a unique forest located near Dambulla, known for its large ironwood trees. Take a guided tour of the forest and learn about its ecological significance.

Our 9 day honeymoon tour is one of the luxury escorted tours, While on your honeymoon tour and holiday in Sri Lanka, Explore ancient temples, encounter friendly elephants, and savor delicious local cuisine – all while enjoying the warm hospitality of our Sri Lankans. Whether you're seeking a relaxing beach vacation or an action-packed romantic adventure, our Honeymoon tour packages in Sri Lanka have got you covered. So why wait? Book your Honeymoon tour package in Sri Lanka today and discover the magic of falling in love again in a tropical paradise together with your lover!
Sigiriya, Kandy , Nuwara Eliya, Bentota
Hot Air Ballooning, Jeep Safari, Wildlife Spotting, Scenic Train Ride, City Tours, Beach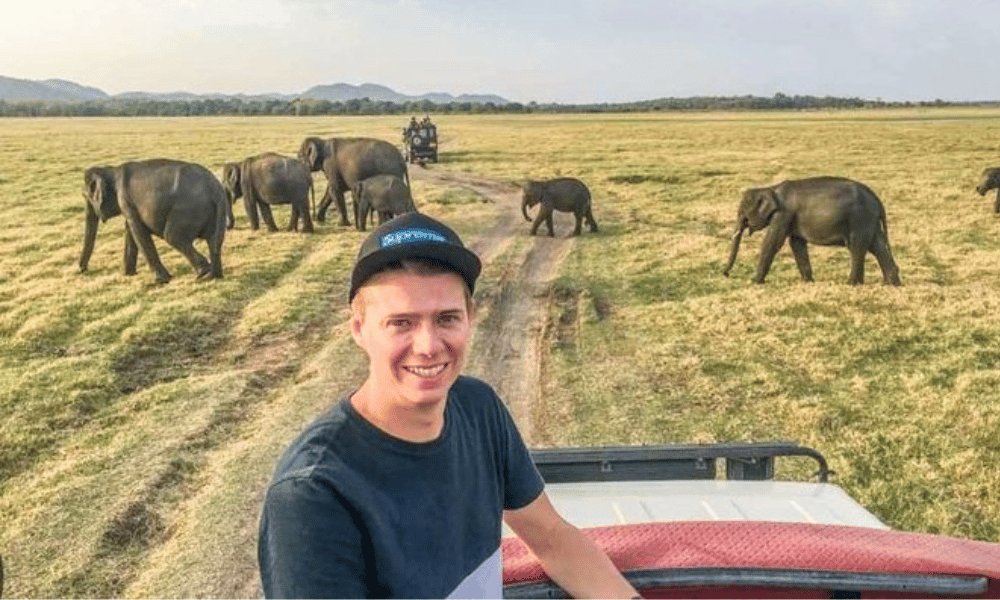 10 DAYS ULTIMATE WILDLIFE EXPEDITION
If you're up for even more adventure, Ultimate Wildlife Expedition is the tour for you! In addition to exploring national parks like Minneriya and Yala, you'll also trek to Mini Adam's Peak. And let's not forget the stunning Sinharaja Rain Forest.
Minneriya National Park, Yala National Park, Sinharaja Forest Reserve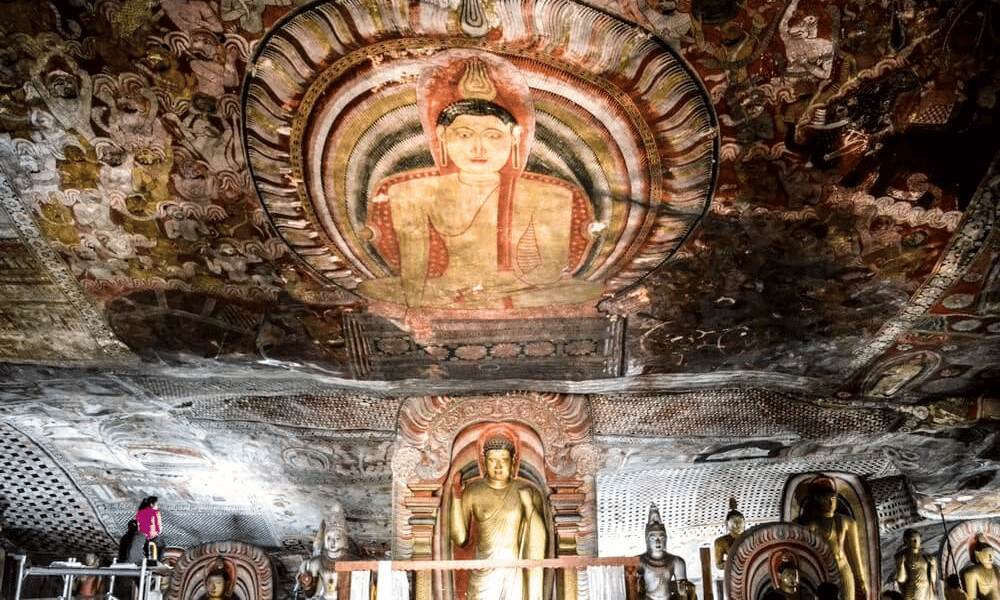 12 DAYS ULTIMATE CULTURAL VOYAGE
Negombo, Anuradhapura, Polonnaruwa, Habarana, Sigiriya, Kandy, Ella, Yala, Bentota
Folklores Associated with the Sites
According to local folklore, the Dambulla Cave Temple was constructed by King Valagamba in the 1st century BC, who sought refuge in the caves while fleeing from the invading Chola dynasty. It is also said that the rock caves were used as a meditation retreat by Buddhist monks for centuries.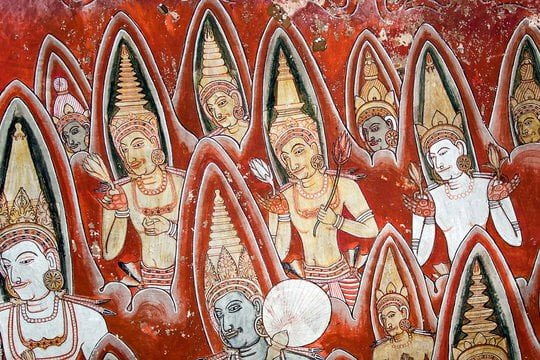 Wear comfortable shoes and clothes as you will be climbing stairs and walking on uneven surfaces.

Carry a hat and sunscreen to protect yourself from the sun.

Keep a bottle of water handy to stay hydrated.

Respect the local customs and dress modestly when visiting the temples.