Explore Ella, Sri Lanka – A Serene Paradise amidst Lush Greenery
Welcome to Ella, a charming town nestled in the heart of Sri Lanka's enchanting hill country. Surrounded by breathtaking natural beauty, Ella offers a perfect getaway for nature lovers and adventure seekers alike. Discover the allure of misty mountains, cascading waterfalls, and endless tea plantations. This comprehensive guide will help you plan your visit to Ella, from how to get there and the best time to visit, to the fascinating things to do and the captivating folklores associated with this remarkable city.
While you are enjoying this beautiful site, make sure to peserve Ella's natural beauty by avoiding littering and adhering to eco-friendly practices.
Ella, with its picturesque landscapes, rich history, and captivating folklore, promises an unforgettable journey for every traveler. Plan your visit to this serene paradise and immerse yourself in the magical charm of Ella, Sri Lanka.
Getting to Ella
Ella is easily accessible by road and rail. If you prefer scenic train journeys, hop on the famous Kandy to Ella train, renowned as one of the world's most picturesque train rides. Alternatively, you can opt for a private car or public bus.
Best Time to Visit
Ella's climate is pleasant throughout the year, but the best time to visit is from December to March.
Weather
Ella experiences a mild and temperate climate, thanks to its elevated location in the hills. Daytime temperatures range between 20°C to 25°C (68°F to 77°F) while the nights can get cooler, dropping to around 10°C to 15°C (50°F to 59°F). The town receives occasional showers throughout the year, but the rainfall is more frequent from April to November. It's recommended to carry a light jacket or sweater for the cooler evenings.
Hike to Ella Rock
Embark on a thrilling trek to Ella Rock, offering panoramic views of the valley, tea plantations, and the majestic Ella Gap.
Visit Ravana Falls
Marvel at the beauty of Ravana Falls, a magnificent waterfall cascading from a height of 25 meters, surrounded by lush greenery.
Explore Nine Arch Bridge
Witness the architectural marvel of the Nine Arch Bridge, a picturesque railway bridge harmoniously blending with its natural surroundings.
Admire Little Adam's Peak 
Enjoy a relatively easy hike to Little Adam's Peak, offering breathtaking panoramic views of the surrounding landscapes.
Take a Tea Plantation Tour
Delve into the history and process of tea production with a visit to one of Ella's tea plantations, and savor the finest Ceylon tea.
Experience Ella's Cuisine 
Savor the local culinary delights, from traditional Sri Lankan curries to mouthwatering street food, and immerse yourself in the flavors of the region.
Discover the Beauty of Ella with Our Curated Tour Packages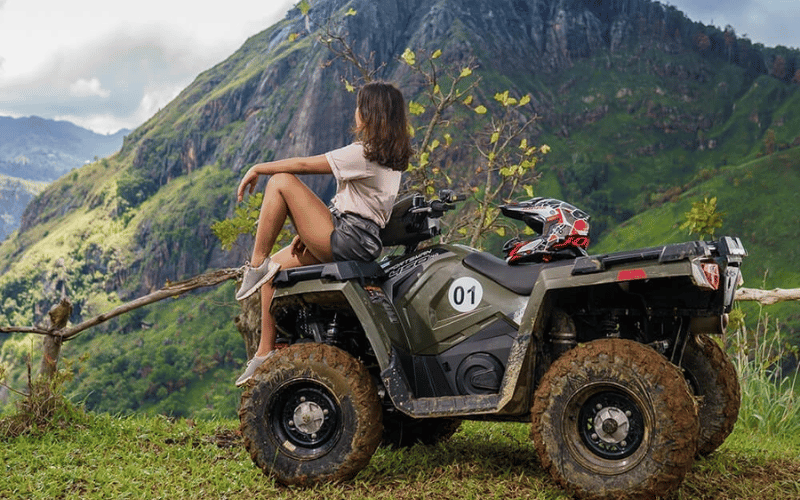 Perfect for those seeking a taste of adventure in a limited timeframe, our 8-day tour package showcases the highlights of Sri Lanka's natural wonders and Pristine Beaches featuring Kithulgala, Ella, Yala National Park and Bentota. Trek through lush rainforests, encounter elephants in their natural habitat, surf the waves of pristine beaches, and explore ancient cities that whisper tales of a glorious past. This action-packed itinerary guarantees an unforgettable adventure from start to finish.
Kithulgala, Ella, Yala National Park and Bentota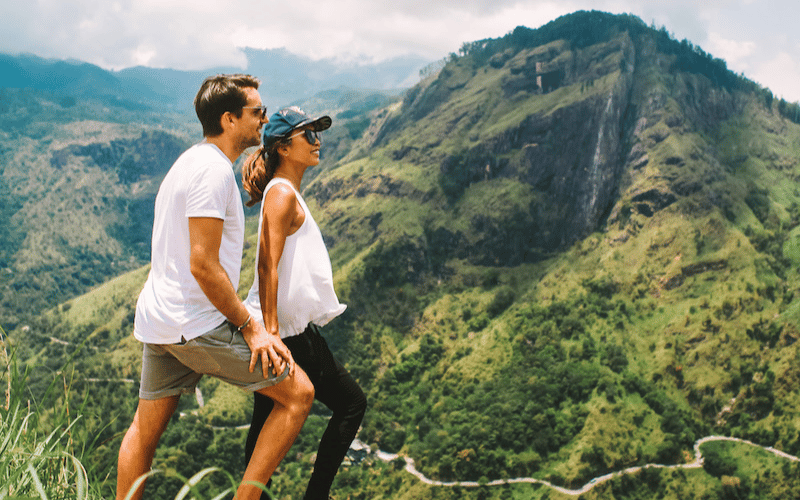 Discover the island's hidden gems and embrace the romantic atmosphere in exotic beach resorts, luxurious tea estate bungalows, and star-class properties nestled in lush green estates, cultural hotspots, and sandy coastal belts. Indulge in a luxurious 12-day escorted tour where you and your partner can explore the ultimate blend of adventure, relaxation, and love on a breathtaking honeymoon tour in Sri Lanka.
Negombo, Sigiriya, Kandy, Nuwara Eliya, Ella, Yala, Bentota
Hot Air Ballooning, Jeep Safari, Scenic Train Ride, City Tours, Cruise Ride, Golfing, Beach , Shopping
12 DAYS ULTIMATE CULTURAL VOYAGE
Negombo, Anuradhapura, Polonnaruwa, Habarana, Sigiriya, Kandy, Ella, Yala, Bentota
Folklores Associated with Ella
Ella is steeped in fascinating folklore, and one of the most popular legends revolves around the mighty demon king Ravana. According to the epic Ramayana, Ravana kidnapped Princess Sita and hid her in a cave known as Ravana's Cave, located in the Ella region. Visitors can explore this mystical cave and unravel the tales of ancient times, adding an aura of mysticism to their Ella experience.
As the weather can be cooler in Ella, pack light jackets or sweaters, especially if you plan to venture out in the evenings.

Carry a water bottle and stay hydrated during your explorations, as the activities and hikes can be physically demanding.

Ella is a popular tourist destination, so it's advisable to book your accommodations in advance, particularly during peak seasons.

Sri Lanka has a rich cultural heritage, so respect local customs and traditions during your stay in Ella.