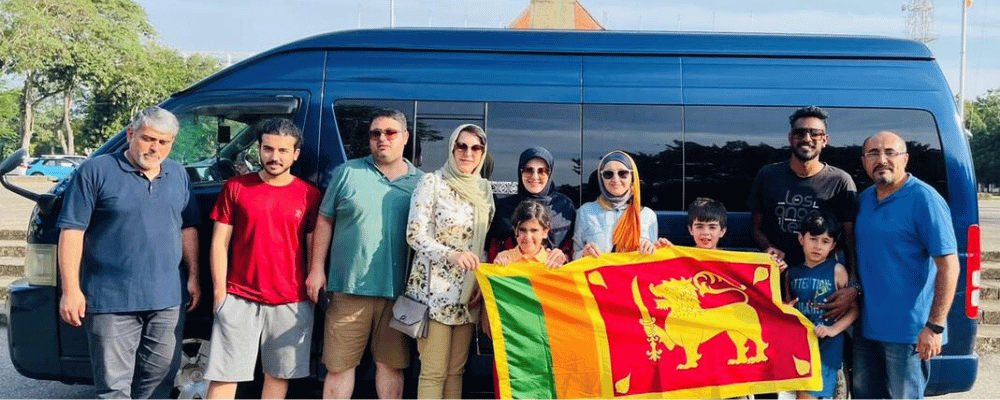 Sri Lanka Driver Hire Guide
During your visit to the island country, you have the choice of renting a vehicle or Sri Lanka driver hire. If you decide to rent a car, you are responsible for driving it. Nonetheless, as a visitor, where in the country would you feel safe driving? Are you aware of Sri Lanka's most famous tourism destinations? Which roads have the highest traffic jams or peak times of traffic? If you choose to rent a car and drive it alone, you will encounter quite a lot of such obstacles.
On the other hand, Sri Lanka driver hire comes with all the conveniences that you can possibly imagine. You can have a knowledgeable native as a driver who knows each and every aspect of Sri Lanka. They know the country's top attractions and the best routes that will take the least amount of time to reach those attractions.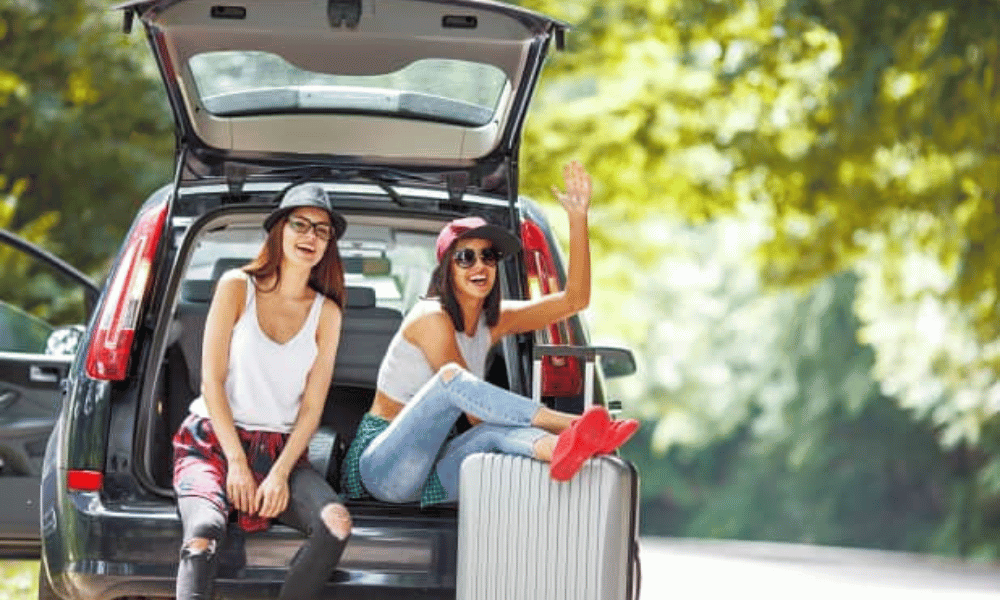 How much does it cost to hire a Sri Lanka driver hire?
So what's the cost for a Sri Lanka driver hire? Well, cost can differ according to various factors, including the rental company, rental duration, vehicle type you choose, and location. You can opt for a company that provides a customized and exclusive private tour experience. Most companies have a variety of packages to hire a driver and car in Sri Lanka. This allows you to select the most suitable plan for your needs. Plus, most car and driver hiring agencies in Sri Lanka allow travelers to customize their requirements. The driver will be informed about your destination and other information.
Can I hire a car in Sri Lanka?
Yes! Sri Lanka driver hire is easy. We recommend doing your research and finding a reputable agency to hire a car and driver from in Sri Lanka. Keep in mind that throughout your exploration of this island country, this driver will act as both your guide and your companion. Begin the process by searching Google for "Sri Lanka private drivers.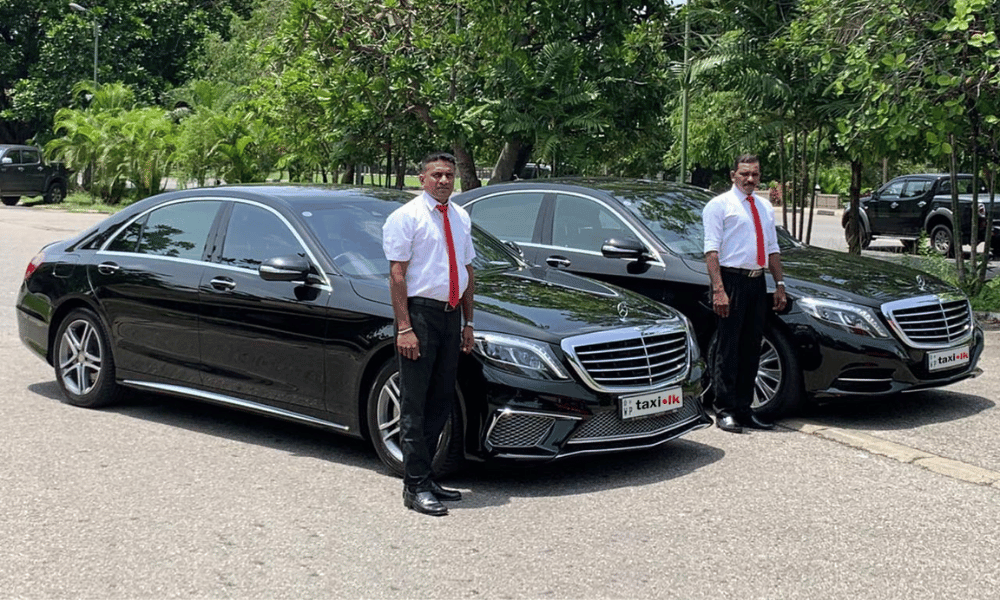 Before making any reservations, it is advisable to conduct a detailed cost-benefit analysis of the many options available at the moment. Check for customer reviews on the company websites. It would be best to work with a company that hasn't received any negative incidents or feedback from previous guests who have hired a driver from them.
When traveling during busy hours, it is strongly advised that you book your driver ahead of time. 
The weather on the east coast is at its finest from May through October. On the other hand, the west and south coasts, as well as the Cultural Triangle, are best visited between December and April. As a result, there is a high demand for Sri Lankan private drivers during the peak holiday season in Sri Lanka. We have supplied you with an easy-to-follow, step-by-step guide for your convenience.
Choose the best time of year to visit Sri Lanka.

Then, start searching Google for "car hire in Sri Lanka with a driver." Google will provide you with a list of numerous service providers in this location, but you must ensure that you select the one that meets all of your requirements.

The firm that lends out automobiles with drivers must have a valid license in order to lawfully transport visitors and give them guidance. This is why you should confirm that they have one.

Call three to five different firms and enquire about the services they offer and their rates.

Don't make money the only priority. Rather, it's important to prioritize competence, safety, and comfort play too. They play an important part in the whole experience while you are in Sri Lanka.

Also, make sure to make a reservation only after you are completely comfortable with their certifications and the vehicle options the company provides.
Sri Lanka driver hire benefits
If you hire a driver from the country, you will have no problem getting around. The vistas you see will be far beyond anything you could see while driving. This way, you may learn about the country's history and culture from someone who lives there. It is also significantly more convenient and comfortable than taking public transit. 
Because of this convenience, you won't have to deal with aggressive salespeople or dubious offers if you hire a private driver while in town. Your driver will notify you as the fare begins to rise.
Hotels near large cities are frequently less expensive and more convenient. Hiring a private driver may therefore help reduce the overall cost of your vacation. He will also help you with your luggage while you are on the road. You wouldn't want to struggle with your own luggage when it's 32 degrees outside. Hiring a personal driver is a wise investment. In fact, it will be the most valuable investment you make on your vacation. Your driver is familiar with a wide range of housing alternatives, including hotels and guesthouses. They can also make suggestions for the best ones.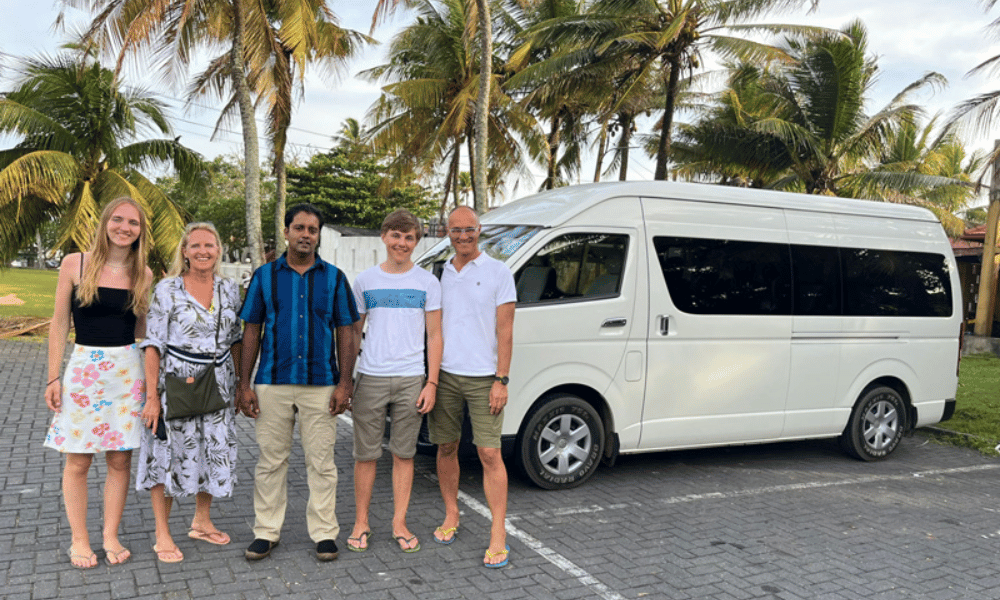 Sri Lanka driver hire: is it safe?
Sri Lanka is a Buddhist country, with around 80% of the population practicing the faith. As a result, the people of Sri Lanka are extremely hospitable, demonstrating tremendous respect and generosity towards others on a regular basis. Based on our observations, private drivers in Sri Lanka are typically safe. Drivers are often responsible and diligent, adhering to all traffic laws and taking all required safety precautions at all times. 
It's worth mentioning that in Sri Lanka, all private drivers must have registered cars and proper licenses, which are usually displayed on their windshields. The drivers take all required safety precautions, including wearing seat belts and driving at a safe pace at all times. Sri Lanka driver hire is the best option due to the fact that the companies take safety very seriously. They try to create a home away from home experience for you through the private tours. You can be sure that the drivers prioritize your experience above all else and follow all road rules to ensure a safe and enjoyable journey.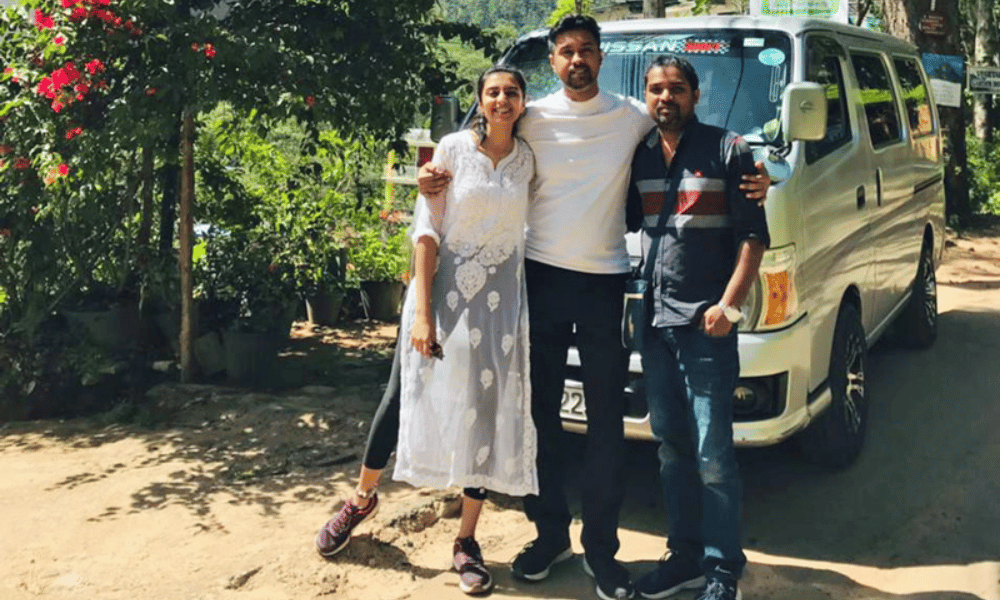 Can I request customized tours?
Sri Lanka driver hire is a good option since the drivers are knowledgeable, experienced, and skilled in navigating Sri Lankan routes, culture, and heritage. They make certain that you have a memorable and enjoyable private tour experience. Drivers in Sri Lanka are usually not just professionals in their industry but also very welcoming, which adds a positive atmosphere to your tour. 
Choose a firm that provides customizable itineraries based on your interests, such as how many days or destinations you want to see in Sri Lanka. You can tell them where you want to go, and they will take care of the rest! If you are undecided about choosing destinations to visit or require travel advice for your private tour, most businesses are happy to help.
Why do you need a driver in Sri Lanka for your tour?
There are a few reasons why you might need Sri Lanka driver hire.
1. Heavy traffic in Colombo
Colombo is the capital and, thus, the busiest city. However, traffic in Colombo is not nearly as terrible as in other Asian cities such as Jakarta, Hanoi, Mumbai, or many Chinese cities. Even so, traffic can become hectic. Driving in a congested Colombo would not be a pleasant experience. 
The road is shared by tuk-tuks, scooters, bicycles, cars, and trucks. They don't always use turn signals when you expect them to. It is recommended to avoid driving in Colombo entirely, especially if you are new to the country.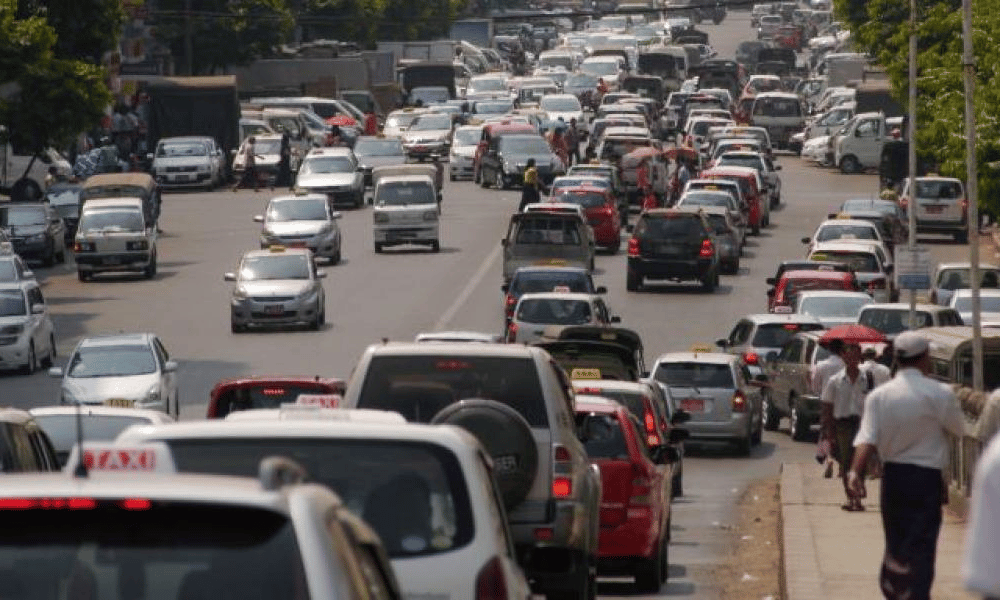 2. Buses can be unpredictable
Buses in Sri Lanka can routinely stop all of a sudden, and not just at designated bus stops. And they are the ones who frequently have broken brake lights or fail to use their turn signals. 
There are also various buses to be aware of. There are the obvious ones that can't be mistaken for anything other than a bus, and then there are minivans that don't necessarily look like buses but stop almost as regularly and frequently without (enough) warning.
3. Chaotic vehicle overtaking
As we mentioned earlier, the roads are shared by all kinds of vehicles, including buses, motorcycles, cars, tuk-tuks, trucks, etc. And they all drive at different speeds. So people usually overtake each other. If they feel you drive slower than they do, they usually won't wait for a safe time to pass you. 
Instead, they will pass you immediately, on whatever side of you seems easiest to them. Sometimes even buses overtake smaller vehicles at full speed and then immediately stop in front of the vehicle to let out passengers and let new passersby in. Sometimes, you'd notice buses speeding up all of a sudden, too. This happens when two buses are trying to overtake each other. 
Such instances can be chaotic and overwhelming, especially for tourists who are unfamiliar with this situation. And it is quite dangerous too, as this allows room to cause accidents. This is another reason why it's better to opt for Sri Lanka driver hire. This way, the driver will handle such situations with ease as they are familiar with them.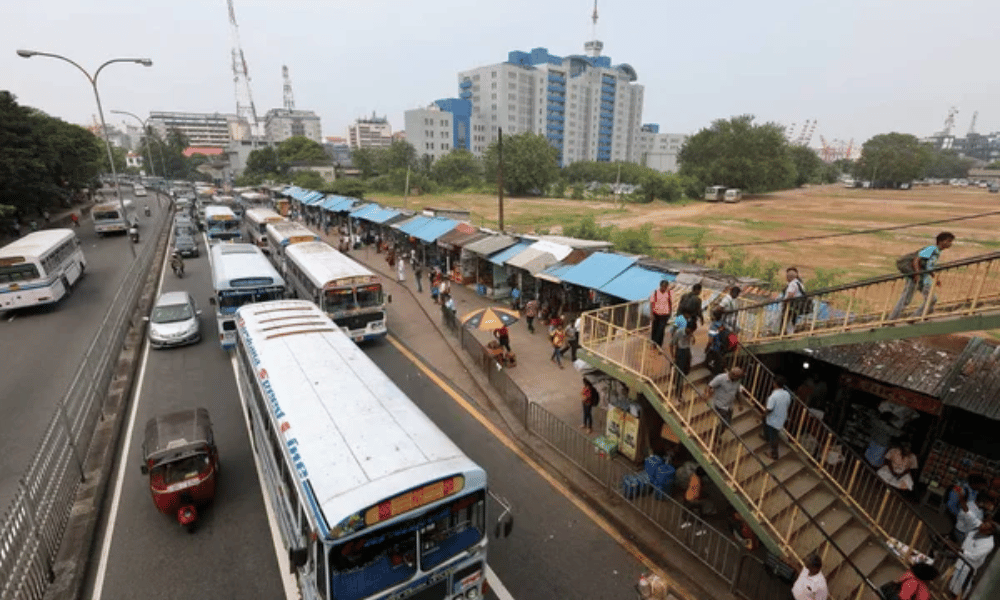 4. They lack signs that indicate speed limits
Sri Lanka has speed limits that are strictly enforced. However, the roads don't have enough speed limit signs, which can cause a lot of confusion and possible penalties. Since there aren't that many speed limit signs, you may end up speeding and getting pulled over by the police.
To avoid such issues, we recommend Sri Lanka driver hire. Since the local drivers are familiar with the speed limits and other rules, you can reach your destination without any obstacles.
 5. You'll need to constantly watch out for stray dogs
Stray dogs are known to cross roadways in Sri Lanka, which can be very dangerous. So it's required to always drive while watching out for them. Aside from that, you'd see them crossing the road in front of cars or just sitting and chilling in the centre of the road. Cows do the same thing, but they are larger and more visible. Most of the time, goats and sheep stay on the side of the road, as do people. 
If you're driving in Sri Lanka, the possibility of encountering situations requires you to be extremely attentive to avoid unfortunate accidents. This can cause you stress and prevent you from enjoying the trip as much. This is why we recommend Sri Lanka driver hire. If you hire a driver, he will be experienced enough to drive safely and avoid any unfortunate incidents.
6. Google Maps may not be helpful in certain areas
Sure, Google Maps does work in most parts of Sri Lanka. You will find all roads on Google Maps, including small roads. Unfortunately, Google Maps does not notify you when roads are sandy, in poor condition, or extremely narrow. 
So it can be difficult if you're driving on your own, especially in remote areas. So it would be better to opt for a Sri Lanka driver hire to avoid such obstacles and get to your destinations easily with experienced local drivers.
There you go! Hopefully, the guide helped you choose the safest and most convenient option to travel around Sri Lanka. The best option is Sri Lanka driver hire. This allows you a stress-free tour. The driver you hire will be able to help you out with everything related to your travel, which puts you at ease. The divers are usually knowledgeable, experienced, and welcoming. They can also be a great source of information to learn about Sri Lanka, its cultural significance, and the top destinations to travel to. They also assure your safety, are familiar with the most convenient roads, and can assist you at all times during your tour.
In sum, hiring a vehicle with a driver is far less stressful than driving on your own in Sri Lanka.
So, if you have the budget, like being driven around, and want to discover the beauty of the island country in the most comfortable way possible, a Sri Lanka driver hire is the way to go.
Sri Lanka Holiday Packages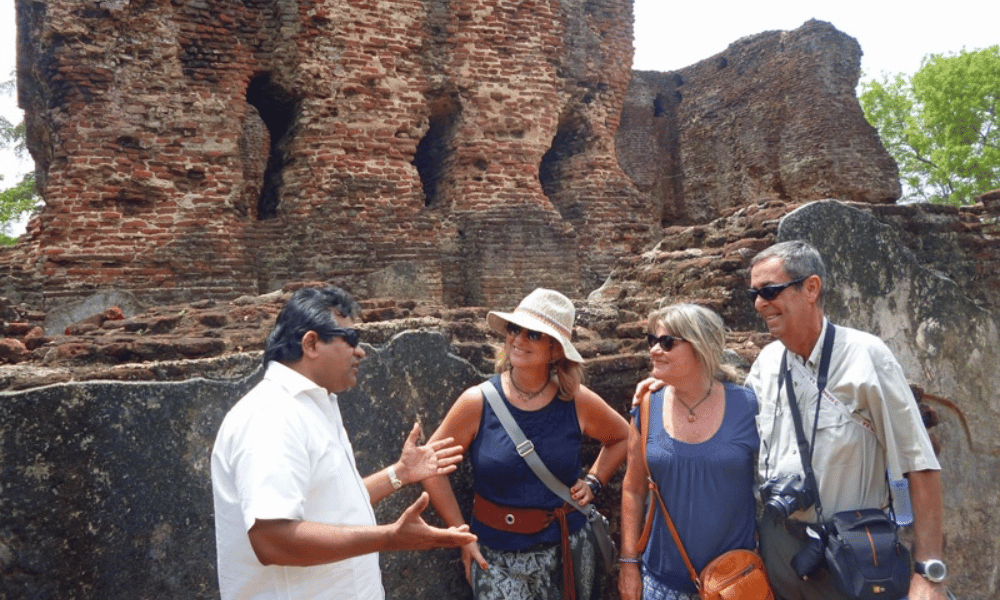 Negombo, Anuradhapura, Polonnaruwa, Habarana, Sigiriya, Kandy
Culture and Heritage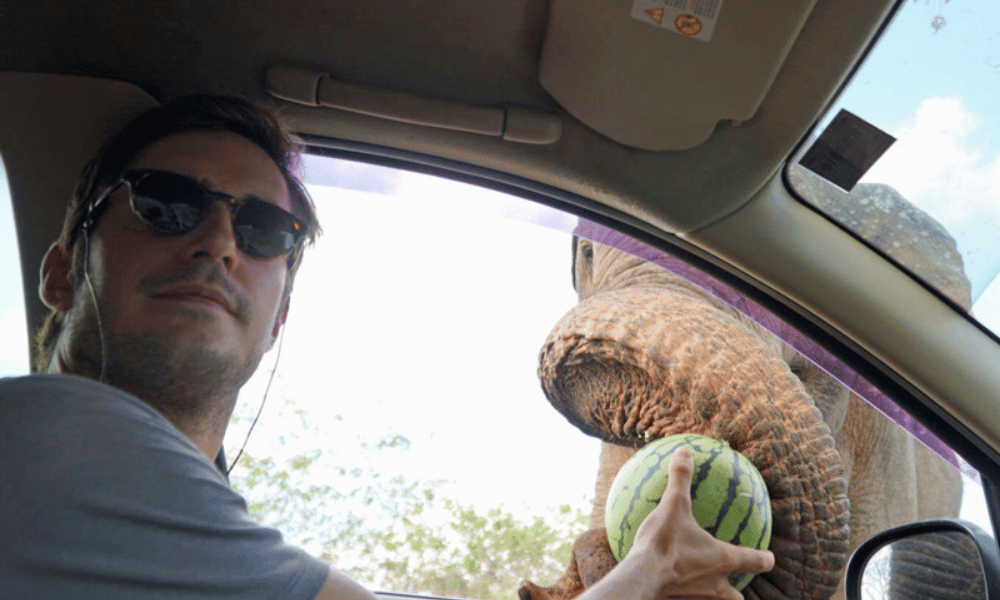 Minneriya National Park, Yala National Park, Sinharaja Forest Reserve
Nature & Wildlife
Dambulla, Sigiriya, Kandy, Kithulgala, Nuwara Eliya, Yala, Bentota
Heritage and Culture, Wildlife Safari, City Tours, Beach, Water Sports
Feel Free Contact Us