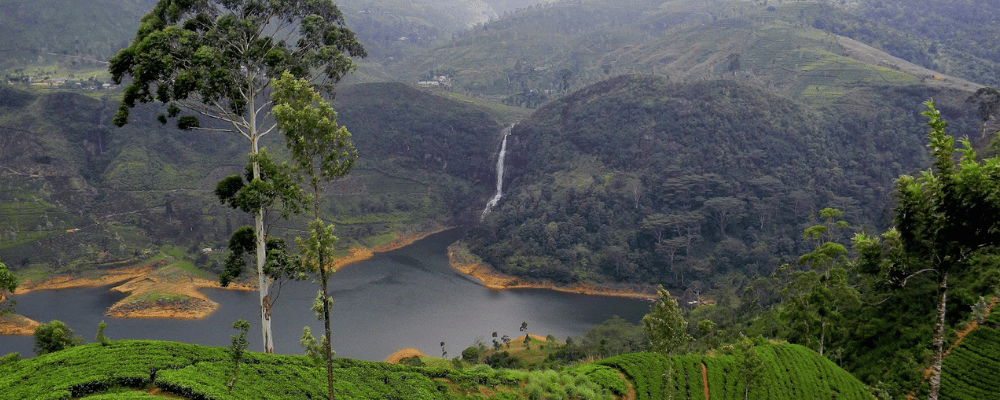 Hidden Gems and Secret Treasures in Sri Lanka
Travel lovers shouldn't miss the Hidden Gems and Secret Treasures in Sri Lanka. As you may know, this small island is increasingly becoming a popular tourist destination. And that's because of its stunning beaches, hospitality, and plethora of cultural attractions. In addition to the well-known exotic beaches and lush greenery of the hill country, Sri Lanka has more natural beauty that is incredibly beautiful yet hidden from the eyes of the traveler.
If you wish to explore the beauty of this island country in peace, you need to know about the destinations this country is hiding. We'll let you know about the top off-the-beaten-path places in Sri Lanka that we know you'd love and adore.
What are Off-the-Beaten-Path Destinations?
Off-the-beaten-path places are travel's hidden riches. These are the locations that have not yet been swamped by visitors and hence preserve their original charm and cultural history. Exploring these hidden jewels allows you to get away from the masses and immerse yourself in a destination's real character.
Off-the-beaten-path places provide a refreshing getaway from the usual, whether it's a remote community hidden in the mountains or a beautiful beach unaffected by commercialization.
Why visit Hidden Gems and Secret Treasures in Sri Lanka?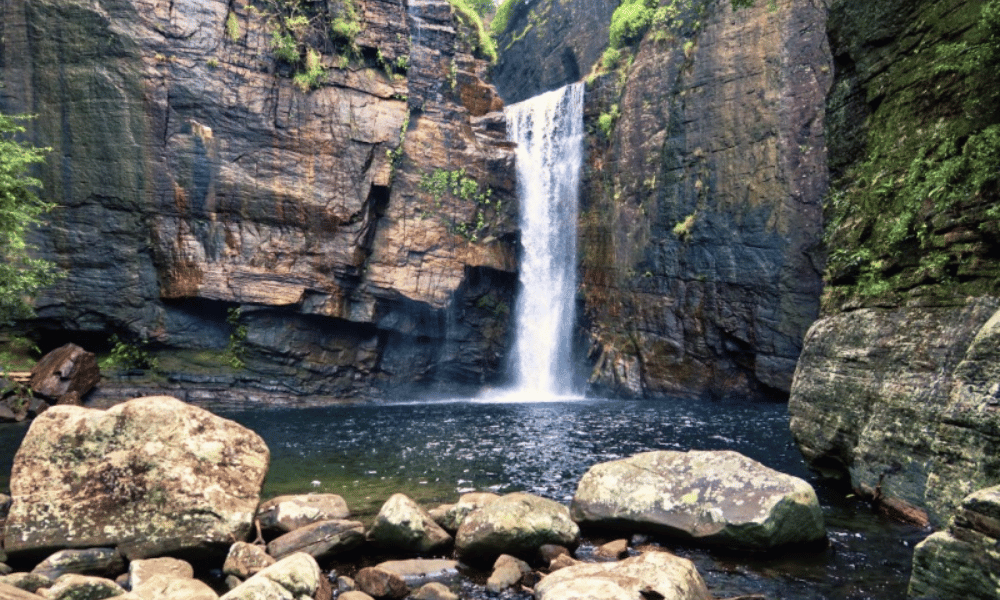 1. Offers one-of-a-kind experiences
The biggest advantage of visiting off-the-beaten-path places is the possibility of enjoying really one-of-a-kind experiences away from crowds. When you get off the beaten path, you'll find hidden gems that you won't find in guidebooks or travel brochures.
These experiences will leave you with a sense of surprise and excitement, from discovering ancient ruins in isolated forests to watching traditional festivities in hidden settlements.
2. It promises authentic cultural immersion
Hidden treasures offer an unrivaled chance for cultural immersion. You'll get the opportunity to meet with people who have kept their traditions and way of life as you tour these lesser-known sites.
You'll develop a better knowledge of the culture and establish connections that go beyond the surface through learning traditional crafts, participating in local events, or just engaging in emotional conversations.
3. Hidden Gems and Secret Treasures in Sri Lanka are usually budget-friendly
Traveling to off-the-beaten-path locations might also be a cost-effective option. When compared to their more popular equivalents, these hidden gems frequently provide more reasonable rooms, transportation, and food alternatives.
Off-the-beaten-path travel not only saves money but also supports local businesses and communities that rely on tourists.
4. Helps with preserving cultural heritage and nature
Popular tourist locations have the difficulty of protecting their natural and cultural legacy as tourism expands. You can help preserve these gems by visiting off-the-beaten-path sites.
Your visit helps local communities appreciate the significance of their legacy and promote environmentally and culturally responsible practices for future generations.
How do you find the ideal hidden gems?
Now that you're convinced of the allure of off-the-beaten-path destinations, the question arises: How do you find these hidden gems? Here are some tips to help you uncover the best-kept secrets of travel:
1. Look for less crowded destinations
Begin by looking into less popular destinations that intrigue you the most. Explore travel blogs, internet groups, and forums in addition to well-known sights. These resources frequently give personal experiences and recommendations from fellow travelers who have discovered off-the-beaten-path treasures.
2. Get recommendations from experienced travelers and locals
There's no better way to find hidden gems than to ask locals or experienced travelers for tips. During your travels, strike up a chat with a local and ask them about their favorite lesser-known spots. Their tips and insights can take you to off-the-beaten-path destinations that you won't discover in guidebooks or on travel websites.
3. Use online travel communities
When it comes to off-the-beaten-path destinations, online travel communities and blogs are gold mines of knowledge. Participate in travel forums, interact with other travelers, and share your experiences. You can exchange useful ideas and gain access to exclusive advice on these platforms, which can improve your journey to hidden jewels.
Must-visit hidden gems in Sri Lanka
This is one of the top Hidden Gems and Secret Treasures in Sri Lanka. Riverston is as far from the tourist trail as you can get in Sri Lanka. This breathtaking area in Sri Lanka's Central Highlands is a lush playground full of undulating hills, dramatic escarpments, and more waterfalls than you can throw a stick at. There are magnificent spots that have escaped tourism and many trekking opportunities.
This is the place to go if you want a quiet escape into nature without the crowds of Ella. It is best accessed from Kandy. Looking for a thrilling jungle trek? If yes, Duwili Ella in the Knuckles Mountain Range is the best choice. Want to go for a quick walk surrounded by breathtaking views? Mini World's End is a good option.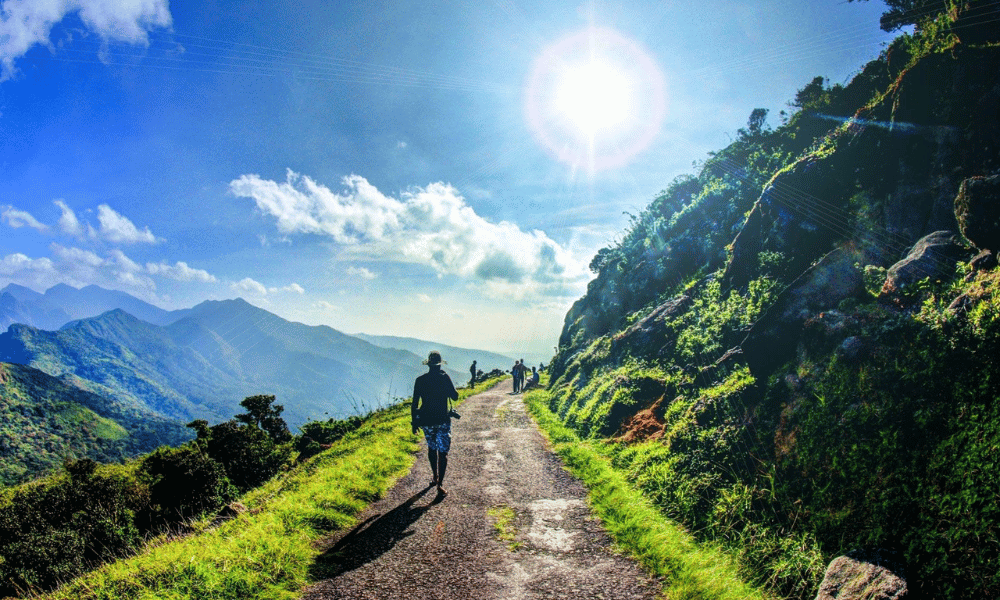 2. Uppuveli and Nilaveli Beaches
While the south and west beaches of Sri Lanka get more than their fair share of visitors, the northeast gets almost none. Nilaveli Beach and Uppuveli Beach are fantastic places to spend a few days (or perhaps a week) since they have magnificent lengths of sand, moderate seas, and a terrific community spirit.
There are lots of activities to keep you busy, but if beach bumming is what you're looking for, you'll find it here as well.
The north of this island country is an explorer's dream, with stunning landscapes, delicious food, rainbow-colored Hindu temples, and little to no tourism. It's an entirely different world up north, and very few visitors come to see it.
Explore the Dutch colonial-era Jaffna Fort and Nallur Kandaswamy Kovil, a stunning Hindu temple noted for its exquisite construction and colorful festivities. Immerse yourself in local life, try delicious Jaffna cuisine, and enjoy the people's warm welcome.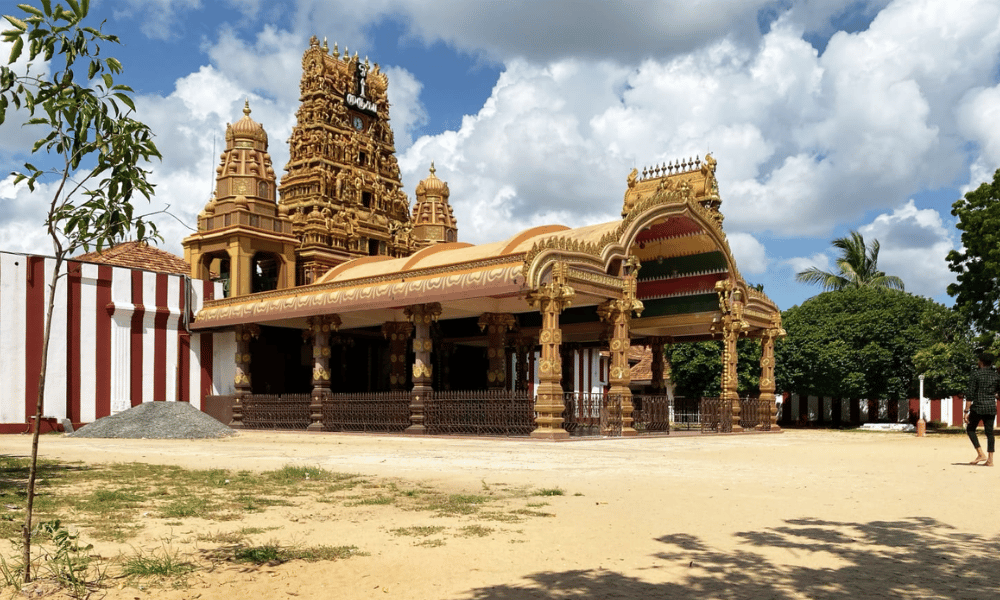 Mannar Island, located off the northwest coast of Sri Lanka, is a hidden gem just waiting to be discovered. This secluded area has breathtaking scenery, including enormous salt flats, clean beaches, and a variety of bird sanctuaries. The historic Mannar Fort provides sweeping views of the surrounding area.
Visit Adam's Bridge, a series of limestone shoals that connect Mannar Island to mainland India and are cloaked in mythology and natural beauty.
Gartmore Falls is one of the most stunning waterfalls in the world. This spectacular two-tier waterfall not only has a dramatic 30-meter cascade but also a natural infinity pool in which you may bathe. And, as if that weren't enough, it's absolutely off the beaten path in Sri Lanka.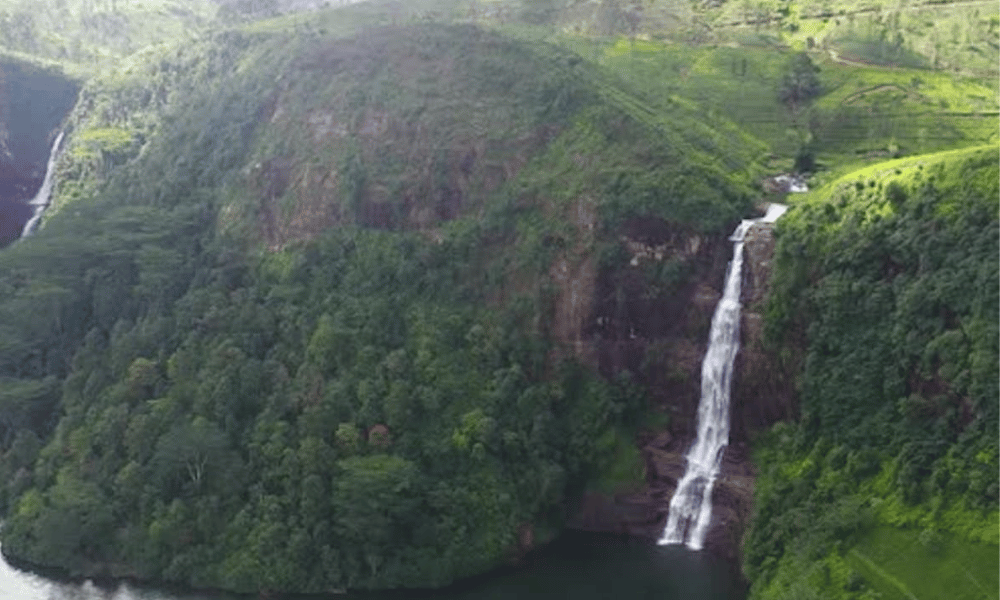 6. Goyambokka and Silent Beach
This is one of the least-visited Hidden Gems and Secret Treasures in Sri Lanka that you shouldn't miss. Goyambokka and Silent Beach (next-door neighbors) are exquisite slices of paradise in the south that have mostly escaped the overdevelopment that has plagued the rest of the region. 
There's hardly much here save for lovely sand and water and a few small restaurants and bars.
Dambana is home to the indigenous Vedda community, who are considered Sri Lanka's original residents. Learn about their distinct culture, traditional hunting and gathering practices, and old ceremonies by visiting their community. Participate in real activities such as traditional dances and a lunch made by the community.
Kalpitiya, located on Sri Lanka's northwest coast, is a secret paradise for nature lovers. And if you enjoy water sports, this is a must-visit. Discover its pristine beaches, mangrove forests, and lagoons.
Kalpitiya is well-known for its abundance of marine life and is one of the best spots in Sri Lanka to observe dolphins and whales. Dive or snorkel in the UNESCO Biosphere Reserve Bar Reef Marine Sanctuary to see colorful coral reefs and a variety of marine life.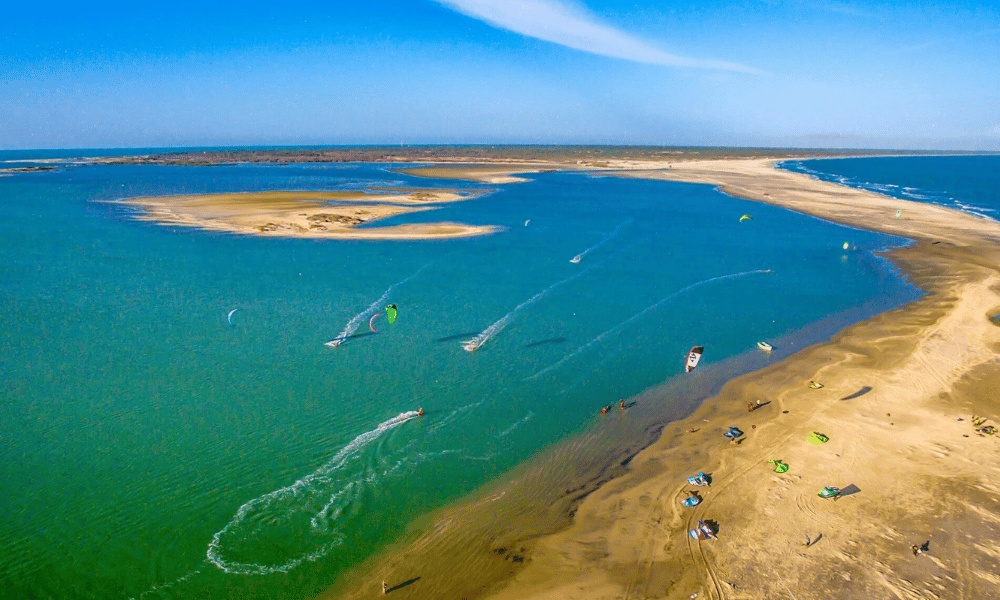 The Sri Lanka Air Force Museum is located in the southeastern suburbs of Colombo (13 kilometers outside the city boundaries) and is the only national museum in Sri Lanka dedicated to the topic of aviation. The museum houses a collection of ancient planes and helicopters that are displayed in an open, park-like setting with clearly laid-out walking trails and a checkered patio, making it appealing to families with children.
There are also aircraft hangars on show, as well as a little cinema built to simulate cabin ambience. For individuals who are truly interested in the subject, there is an aircraft research library where they can learn more.
The museum, which is maintained by the Sri Lankan Air Force, has recently been upgraded with new displays and facilities, making it a must-see for families.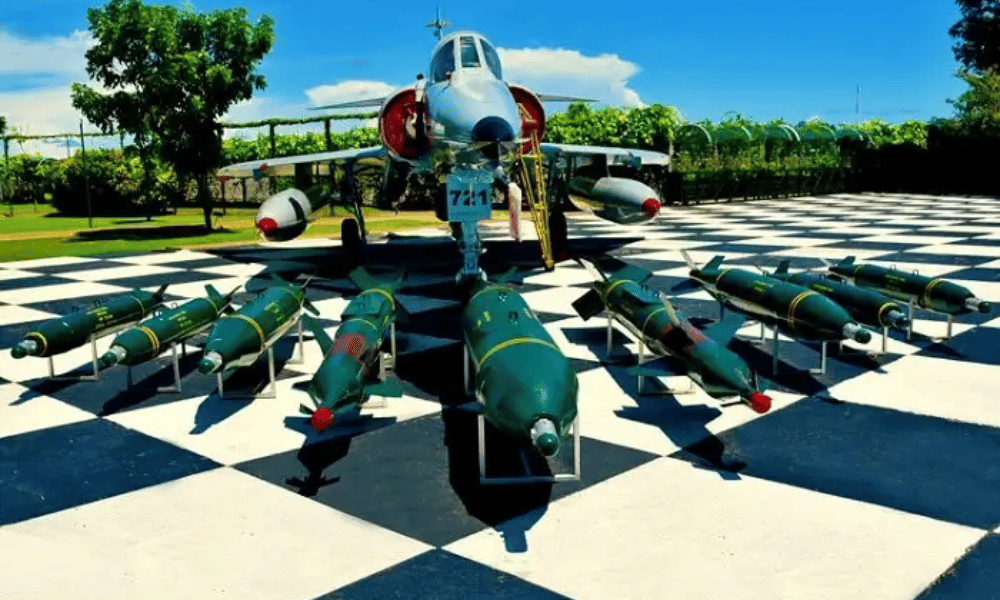 10. Lakegala Peak, Meemure
This one's for you if you are an expert rock climber! The magnificent Lakegala mountain and its pointed summit may be seen from the small, pretty, and lonely settlement of Meemure. This hidden gem is located near Matale and has a height of around 1370m.
The steep angle of the rock is what makes reaching the pinnacle challenging. However, experienced hikers will undoubtedly enjoy this attraction. Because there are no well-defined hiking pathways, it is best to travel with a guide. 
Those who do not wish to climb can simply sit back and enjoy the stunning environment of Meemure with the backdrop of Lakegala Peak.
11. Thalpe Rock Pool Beach in Galle
Thalpe is a beach resort on Sri Lanka's southern coast, around 10 kilometers from Galle. Although Thalpe is well-known for its beaches, many people are unaware of the magnificent Rock Pools, which are currently only enjoyed by locals who enjoy adventurous sea bathing.
The rock pools are separated from a coral reef, creating a tranquil spot with gentle surf. So even beginners can enjoy the water without any fear. Locals think that these ponds were cut out of coral over 50 years ago and used for soaking coconut husks to extract the coir.
The beach here is exceptionally clean, serene, and quiet, and it is easily accessible from Colombo via the Southern Expressway. March and April are the driest months on the southern shore, and the best time to come is in the early morning hours. However, make sure to keep an eye on the water level and be cautious of sea urchins in the region.
If you love nature and wish to enjoy it in peace, Sembuwatta Lake is the best place to visit. This is a man-made lake formed from the natural spring waters of Matale's Elkaduwa plantations. This hidden sanctuary is 1140m above sea level and is surrounded by the Cambell's Land Forest Reserve. The picturesque green slopes are bordered with thick pine woods and luscious tea plantations, creating a stunning backdrop for the lake.
The lake has been transformed into a tourist attraction, with activities such as zip-lining, swan boat riding, and motorboat riding available. Because the lake's depth ranges between 9 and 12 meters, swimming is not recommended.
If you want to swim, there is a separate pool nearby. A decent hiking trail is also available in the area's pine forest. If you want to stay overnight and snap some unusual images of Sri Lanka's hidden beauty, book a room at a nearby holiday villa.
Visit the Dolukanda Mountain Range if you're looking for a remote location with interesting geography. Dolukanda Mountain, which rises to a height of 600 meters, is regarded as a herbal paradise and has significant historical and archaeological value. This location is connected to the illustrious Ramayana Trail.
At the peak of Dolukanda, there is also a Buddhist temple and a forest cave where the monks used to live and practice meditation. Don't forget to let the guardian monk at the Dolukanda Temple know that you'll be trekking there because it's quite a challenging route. Your efforts will pay off once you get to the panoramic scenes at the top. Keep your camera in hand to capture the most beautiful shots in Sri Lanka!
The off-the-beaten-path destinations of Sri Lanka can be seen in the country's hidden gems, which enable visitors to explore less-traveled areas rich in natural beauty and cultural heritage.
These undiscovered gems promise one-of-a-kind and unforgettable experiences, from the northern charm of Jaffna to the remote tranquility of Mannar Island, the panoramic views from Ella's Rock to the cultural immersion in Dambana, and the pristine landscapes of Kalpitiya.
Off the beaten path, immerse yourself in real local culture and discover Sri Lanka's hidden treasures for yourself. Your exploration journey is about to begin!
Sri Lanka Holiday Packages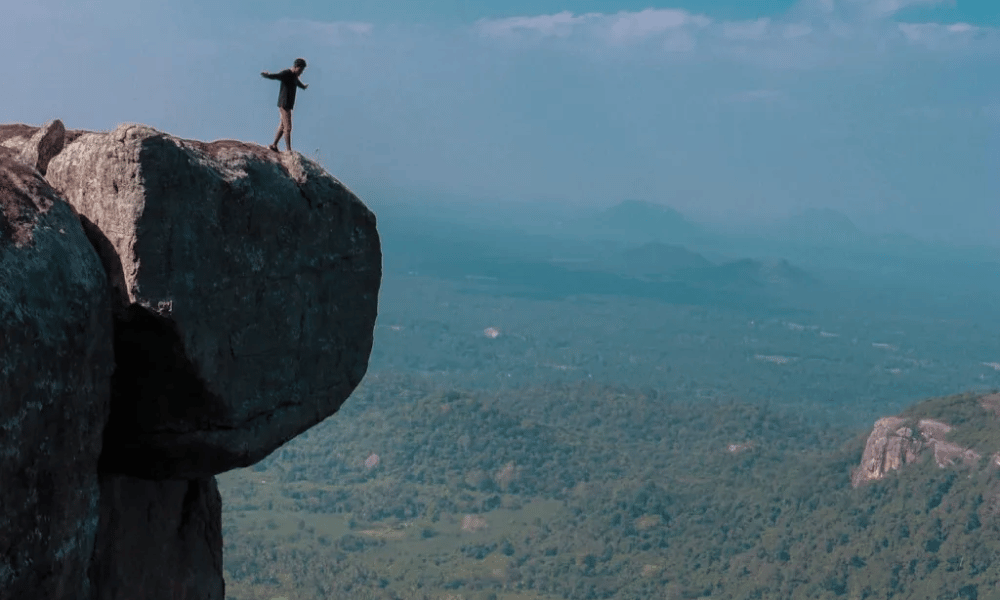 Negombo,Sigiriya, Matale, Kandy, Kithulgala, Ella, Yala and Bentota
Adventure, Private and Guided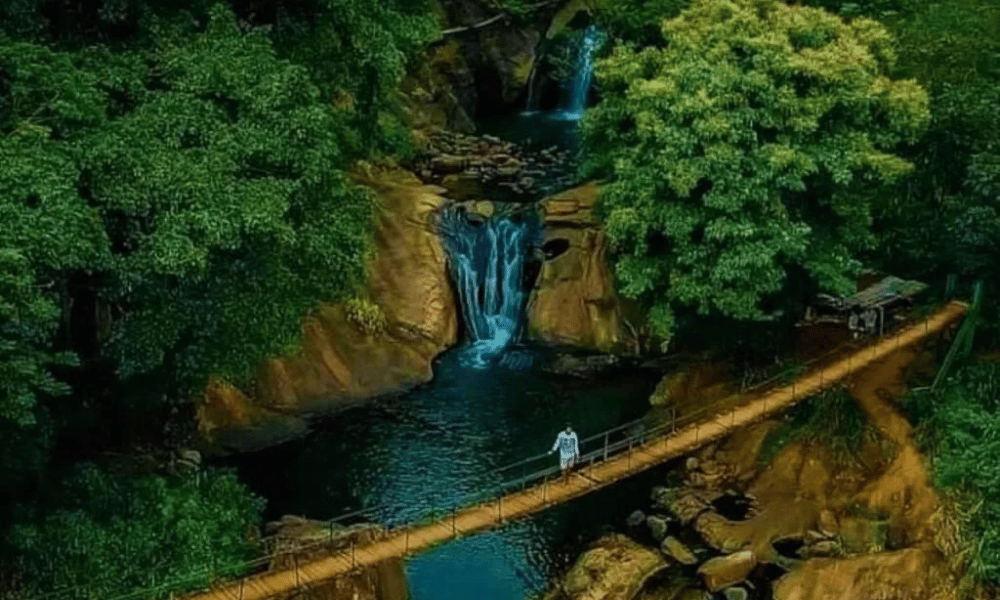 Wilpattu National Park, Minneriya National Park, Horton Plains National Park, Yala National Park, Sinharaja Forest Reserve
Nature, Wildlife and Culture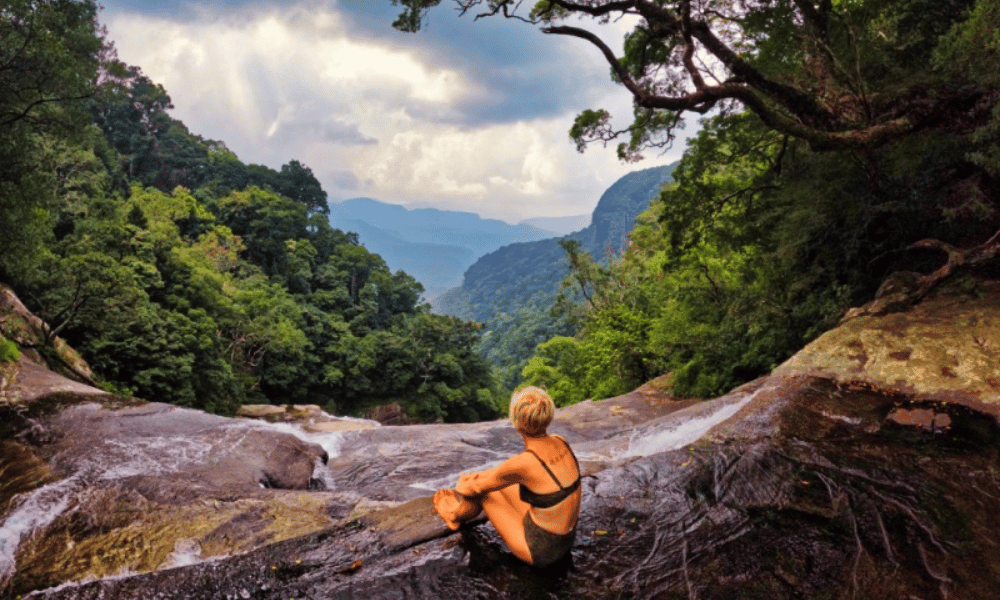 Negombo, Sigiriya, Kandy, Nuwara Eliya, Ella, Yala, Bentota
Hot Air Ballooning, Jeep Safari, Scenic Train Ride, City Tours, Cruise Ride, Golfing, Beach , Shopping
Feel Free Contact Us